New Jersey businesses will soon have two $15 minimum wage bills to monitor.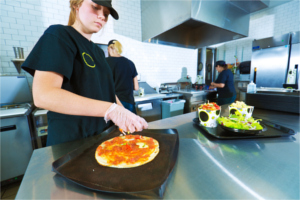 U.S. Senator Bernie Sanders is planning to introduce legislation to raise the nation's minimum wage to $15 an hour by 2024.
In New Jersey, meanwhile, the latest proposal on the state minimum wage would also raise most workers' pay to $15 by 2024 but provide exceptions for certain industries.
On the federal measure, The Hill writer Owen Daugherty noted that a bill Sanders sponsored last year to raise the minimum wage stalled in Congress. A Democrat-controlled House may be more willing to embrace the proposal this time around, but it has little chance of passing the GOP-controlled Senate.
For that matter, President Donald Trump seems inclined to veto any bill that may reach his desk. Larry Kudlow, director of Donald Trump's National Economic Council, told Forbes magazine he opposed any federal minimum wage increase.