MEET OUR SPEAKERS & COACHES
(In alphabetical order)

Michelle Bajwa
Co-founder, Domain Computer Services, Inc.
Michelle Bajwa co-founded Domain Computer Services, Inc. in her final year at Rutgers University. In 1997, Michelle obtained a BA in English with a minor in Political Science and successfully incorporated Domain, which has endured as a leader in MSP IT space for over 20 years. In addition to acting as a strategic leader at Domain, Michelle is a Partner of Bizratings, Inc./360score.me. Michelle also advocates for the empowerment/global citizenship of our youth and gender equity in our broader community through positions on the Board of Directors for Womanspace, Board of Trustees of Chapin School and various advisory roles.
---
Mary Baker
Accountant, Baker Tax & Accounting Services, LLC
Mary Baker is the CEO of Baker Tax & Accounting Services, LLC and Get Your Biz In Order, LLC, companies devoted to educating people and business on how to get their finances in order to achieve their financial goals.
She has over 40 years in the financial industry, coaching individuals and business owners on how to reach their financial goals. She has mentor people to turn their "passion into wealth" and has helped her clients start their own successful businesses.
Mary has delivers financial literacy presentations at non- profit organizations, for profit organizations, hospitals and universities. Mary is the go to person to reach your financial goals in life, whether they are large or small. Back to top
---

Dr. Ginny A. Baro
CEO, Founder, ExecutiveBound
Dr. Ginny A. Baro is an international motivational speaker and leadership coach, career strategist, and #1 bestselling author of Fearless Women at Work. She leverages over 20 years' leadership experience in highly competitive environments in financial services and technology to support strategic corporate partners and develop inclusive, impactful leaders at all levels. She has successfully facilitated leadership training and coaching programs for individuals and Fortune 500 companies with more than 140,000 employees and delivered keynotes impacting international audiences larger than 7,000. In 2009, Ginny earned a Ph.D. in Information Systems and holds an MS in Computer Science, an MBA in Management, and a BA in Computer Science and Economics. She's a Mastermind Professional and Certified Professional Coach (CPC), accredited by the International Coach Federation (ICF). Through her programs, Ginny helps feed those in need through Feeding America and the Unstoppable Foundation. Born and raised in the Dominican Republic until 14 years of age, she's fluent in Spanish. To learn more, please visit www.ExecutiveBound.com. Back to top
---

Terri Blair (Coach)
Personal and Professional Business and Development Skills
I'm a consultant and a Licensed Professional Counselor. I've also directed, created, and coordinated programming including child and adult education, health care, job coaching with the N.J. Dept. of Labor, and statewide resource development. I've talked at the White House about my approaches for effective vocational and human services. My expertise includes: work and career planning, presentation and communication skills, leadership and mentoring, resource development, volunteer development, early intervention strategies, collaborative initiatives, and counseling. I have an M.Ed. from the University of Virginia. My experience includes a variety of multicultural networking and collaborations. I'm certified in Mindfulness-based Stress Reduction.
Coaching Speciality: WHAT I DO and WHAT CLIENTS SAY
PLANNING, SYNTHESIZING, COMMUNICATING: "Terri's excellent professional skills helped shape the short–and long-term planning for our educational programming. Terri brings warmth, intelligence and clarity." —Monmouth County Arts Council
LEADERSHIP & TEAM-BUILDING: "It was only Terri's sensitivity, tenacity, vision and unusual relationship-building skill that brought so many diverse organizations together, to become a very cooperative, well-functioning collaboration. She brought people together like a Pied Piper." —Julia E. Wheeler, Chairperson, Concerned Citizens Coalition
STARTING YOUR OWN BUSINESS: "With kind and gentle guidance, Terri made me understand why I was struggling. She was extremely patient, very knowledgeable. She also helped me define and start my own business…something I've always wanted to do." —P.
NETWORKING: "Terri is an excellent therapist & interventionist, often negotiating through a complex maze of service providers to obtain essential services for those in need. She has "touched" the lives of approximately 1200 students. I highly recommend Ms. Terri Blair!" —Kathleen M. Celli, School Based Program Dir., Long Branch Public Schools, New Jersey
THRIVING AT WORK AND AT HOME: "Terri Blair changed my life. Terri encouraged me to be an advocate for myself, in particular at work and within my family unit." —MN, therapy client
COUNSELING: "I have had multiple patients work with Terri. Many have said they've felt greater ability to progress with Terri and attribute it to her holistic approach." —Dr. Tamara Odell
HAND ANALYSIS for VOCATIONAL AND INDIVIDUAL GROWTH: "Terri offers wonderful insight and detail, with great sensitivity. This kind of clarity is invaluable." —Kate Clark Back to top
---


Jasmine Briggs-Rogers (Coach)
Director of Career Services, Berkeley College
Jasmine Briggs-Rogers is a Career Coach, Resume Writer, and Director of Career Services with 10 years of experience in workforce development and employment services. She started her career in legal recruiting, then transitioned into human services supporting people with disabilities or substance abuse issues find employment. She has been with Berkeley College 7 years, starting as a Career Counselor for the fashion and marketing programs and now serving as the Director of Career Services in New York City.
Jasmine Briggs-Rogers holds a Bachelor's Degree from The George Washington University, a Master's degree in Transpersonal Psychology, and is Certified as a Digital Brand Strategist. She has her own resume writing and career coaching practice, where she supports clients with all aspects of career planning and management, from resume and LinkedIn profile writing, personal and social branding to job search and promotion strategies. She has also been published on Forbes.com, Find My Profession and Quorum.
Coaching Speciality: Resume reviews, LinkedIn, Social Media, Personal Branding, Mock Interviews, Career path exploration. Back to top
---

Charlene Brown
President, AT&T – New Jersey
As President of AT&T – New Jersey, Charlene Brown is responsible for providing overall strategic direction for AT&T's external relationships in New Jersey.  In her capacity as the state advocate for AT&T, Charlene serves as the liaison with the Governor's office, the legislature and the state's business community.  She is also responsible for a range of policy issues and manages regulatory matters before the NJ Board of Public Utilities.  Additionally, Charlene determines whether local philanthropic opportunities are aligned with the objectives of the AT&T Foundation and she leads social engagement initiatives in the state.
Prior to serving as president of AT&T – New Jersey, Charlene served in an array of positions at AT&T including as Regional Vice President and the Eastern Region Public Affairs Director.  In this capacity, she was responsible for coordinating AT&T's public policy message throughout the region and cultivating alliances with AT&T's National Consumer Panel.
Charlene began her career as a reporter for the Elizabeth Journal and the Asbury Park Press.  From there, she moved on to New Jersey state government, serving for nearly 10 years as Press Secretary for the Department of Human Services, responsible for counseling the Commissioner and the Governor on a wide range of Human Services-related issues. 
Charlene earned her BA in Journalism and English from Douglass College and received a Master's in Public Administration from Rutgers University.
Charlene is the board chair of the research organization New Jersey PRO, a trustee of Felician University and secretary of the Board of Trustees of the Drumthwacket Foundation.  In addition, she serves on the boards of the NJ Society for Environmental, Economic Development (NJ SEED), the NJ Legislative Black Caucus Foundation, and the New Jersey Commission on Science, Innovation and Technology. Back to top
---
Edina Brown
Councilwoman, Business Owner, Author, IHP Global
Edina Brown has lived in Old Bridge, New Jersey for nine years with her husband and two children where she currently serves as Councilwoman. For over 15 years, she has been a hard-working advocate for under served communities.
As an active member on two advisory boards with the National Alliance on Mental Illness, Edina has helped expand access to resources and support programs for families and individuals who work to achieve mental health.
Her desire to help people be the change they wish to see, inspired her to write and self-publish a book called "Make Humanity Great Again", and to create IHP Global – a cultural inclusion training company. Back to top
---
Emily Chang (KEYNOTE SPEAKER)
Anchor, Bloomberg Technology – Author, Brotopia
Anchor and Executive Producer at Bloomberg TV Emily Chang is an Emmy Award-winning journalist reporting on global technology and media companies, startups, and the future of business. Her first book, Brotopia: Breaking Up the Boys' Club of Silicon Valley, was an instant national bestseller. Business Insider called her "the star Bloomberg anchor that everyone in tech needs to know." She ranks among the top journalists followed by major CEOs on Twitter.
With her ability to synthesize complex information and communicate it in an accessible way, Chang sheds a bright, objective, and journalistic light on issues such as the gender gap in Silicon Valley, the future of work, diversity, and tech trends you need to know.
As executive producer and host of daily show Bloomberg Technology and the interview series Studio 1.0, Chang speaks to top tech executives, investors, and entrepreneurs, including Apple CEO Tim Cook, Facebook CEO Mark Zuckerberg, and CEO Sheryl Sandberg.
In her 2018 expose, Brotopia, Chang reveals how Silicon Valley's sexist culture has shut women out of the greatest wealth creation in the history of the world. The book has been recognized by the New York Times and PBS as a must-read.
Before joining Bloomberg in 2010, Chang served as an international correspondent for CNN in Beijing where she reported on the 2008 Olympics, President Obama's first visit to Asia, and North Korea's nuclear ambitions. She also reported for CNN in London, where she covered international news for the program. "American Morning."
Beginning her career as a news producer at NBC in New York, Chang went on to serve as a reporter at KNSD, NBC's affiliate in San Diego, California. There, she won five regional Emmy Awards for her coverage of topics including drug smuggling across the US-Mexico border.
Chang sits on the board of BUILD, a national non-profit organization that uses entrepreneurship to excite and propel disengaged, low-income students through high school to college success. She was born and raised in Kailua, Hawaii, and graduated magna cum laude from Harvard University.
She has played herself in several cameos on HBO's hit show Silicon Valley. Back to top
---
Kerri Chewning
Partner, Archer & Greiner
Kerri Chewning is a trial attorney whose practice has been devoted to the defense of class actions in both state and federal court. She has twenty years of experience leading litigation cases from inception through to trial, including defense of complex commercial claims, civil rights claims, unfair competition and Lanham Act claims, and white collar defense. Recently, Kerri successfully defended several proposed class actions involving claims under the Truth in Consumer Contract and Warranty Act and consumer fraud act claims in New Jersey state court. Her previous class action experience includes the successful defense of a class action in federal court asserting civil rights violations on behalf of New Jersey prisoners with Hepatitis C and the successful defense of two employment class actions in state and federal court in West Virginia.
Kerri's role as a prominent litigator has led her to a leadership role in the Association of the Federal Bar of New Jersey, currently serving as the president of the AFBNJ. Kerri serves as an author and co-editor for the annual New Jersey Federal Civil Procedure publication. She is also a frequent presenter for CLE programs in the areas of Federal Practice, E-Discovery, Ethics & Professionalism.
Prior to joining Archer, Kerri served as a law clerk to the Honorable Garrett E. Brown, Jr., U.S.D.J. (ret.) where she gained valuable insight into federal court practice and procedure. She often serves as local counsel for cases pending in the District of New Jersey. Although Kerri is an experienced litigator, she has negotiated economical settlements for clients in a wide variety of matters. Kerri is approved by the District Court to serve as a mediator for the District of New Jersey.
Education: Rutgers Law School, Juris Doctor, May 2000, Rutgers University – New Brunswick, NJ, B.S., January 1997. Back to top
---
Osato F. Chitou, Esq., MPH
Founder & Principal Consultant, Compli by Osato
Osato F. Chitou, Esq., MPH is the Founder and Principal Consultant of NMOC Healthcare Compliance Consulting, LLC, d/b/a Compli by Osato. Ms. Chitou has a deep understanding of Government Healthcare Programs and focuses her services on Medicare and Medicaid Conditions of Participation, Private Equity backed Physician Groups, Payor Contracting, and Effective Compliance Programs. She is a subject matter expert in Medicare DSNP, CSNP, ISNP, MMP, and PACE regulatory requirements. She presents nationally on issues related to Medicare Advantage compliance requirements and Best Practices related to operationalizing compliance. Ms. Chitou received her MPH from the University of North Carolina – Greensboro and her JD from Rutgers School of Law at Newark. Ms. Chitou is licensed to practice Law in New York, New Jersey, and the Supreme Court of the United States. Back to top
---

Michellene Davis, Esq.
Executive Vice President and Chief Corporate Affairs Officer, RWJBarnabas Health
Named among the Top 25 Most Influential Minority Leaders in Healthcare in the nation by Modern Healthcare Magazine, Becker's Hospital Review Top 50, Top 65 and in 2020, Top 70 African Americans to Know in Healthcare, Top 10 on the NJBIZ Health Care Power 50, the 2017 Top 100 in Business, the ROI-NJ Top Influencer, the Insider-NJ Politically Most Influential List, ranked by NJBIZ as the State of New Jersey's top lobbyist in the healthcare industry, and as one of the Top 25 Most Influential Black Women in Business by The Network Journal, Michellene Davis serves as Executive Vice President and Chief Corporate Affairs Officer of RWJBarnabas Health. Ms. Davis leads Social Impact and Community Investment across the healthcare system. She oversees the areas of Policy Development and Government Affairs, Healthy Living and Community and Employee Wellness and Engagement, and Global Health.
She leads the organization's mission of health through addressing the social determinants of health through a policy led equity framework of racial justice informed social impact and serves to enhance the system's position with state and federal elected officials and agencies.
Ms. Davis is a noted thought leader on health equity and change agency and is the co-author of, "Changing Missions, Changing Lives: How a Change Agent can Turn the Ship and Create Impact." RWJBarnabas Health is the largest, most integrated healthcare delivery system in the State of New Jersey, covering a service region which is home to more than two-thirds of the State's residents. Having joined RWJBarnabas Health (previously Barnabas Health System) in 2009, Ms. Davis became the first woman and the first person of color to ever ascend to the position of Executive Vice President in its 152 year history. She is the creator of the RWJBarnabas Health Women's Leadership Alliance, the Young Professional Advisory Council and the Corporate Institute for Internship.
Before joining RWJBarnabas Health, Ms. Davis served as Chief Policy Counsel to former New Jersey Governor Jon Corzine, where she was the first African American to serve in this position in state history. She was the first African American and only the second women to serve as Acting New Jersey State Treasurer responsible for a state budget of over $30 billion dollars. She was the youngest person to serve as Executive Director of the New Jersey Lottery in state history and served as a senior policy advisor in the New Jersey Department of Health and Senior Services.
Ms. Davis has a proven record of supporting the equitable building of community wealth throughout her career and, while Acting State Treasurer of New Jersey, founded the New Jersey Department of the Treasury's Office of Supplier Diversity and Division of Minority and Women Owned Businesses.
She is also active in civic engagement in the local and the global community. Internationally, she is a member of the Board of Directors of the International Black Women's Public Policy Institute. Nationally, she serves on the Boards of The Democracy Collaborative, The Root Cause Coalition and the Building Healthy Places Network Advisory Council.
She is the President Emeritus of the Executive Women of New Jersey, the state's premier organization for senior level executive women in business, Chair of Academic Affairs for the Joint Board of Rutgers-Rowan Universities; Treasurer of the New Jersey Performing Arts Center Women's Association; and is on the boards of the Rutgers Institute for Women's Leadership; New Jersey Bipartisan Coalition for Women's Appointments; The Caucus Educational Trust and the New Jersey Legislative Black Caucus Foundation.
She began her legal career as a trial litigator, is an Honors graduate of Seton Hall University and holds a Juris Doctorate from Seton Hall School of Law and Executive Education Certificates in Corporate Social Responsibility and Social Impact Strategy from the Harvard Business School and from the Wharton School of Business respectively. Back to top
---
Rina Desai
Director of FP&A, Panasonic
Rina Desai is a Director of Financial Planning & Analysis at Panasonic North America. She is an experienced finance professional with 15 years of experience in driving business results, leading financial reporting & analysis, transforming finance organization & processes, change management, and people leader. Prior to Panasonic, Rina has held multiple roles within Johnson & Johnson, Goldman Sachs, and Deloitte.
In addition, she is an avid supporter of spreading awareness of DE&I for underrepresented individuals. Most recently has taken on a role as NJBIA Vice Chair of the D&I Council.
Rina is a graduate of Drexel University in Accounting, Finance, and Marketing. Back to top
---
Valerie Dolan, CPA, RMA, PSA
Partner, Nisivoccia
Valerie is a partner in the firm's Government Group where she specializes in audit services for municipalities, county governments, school districts, public libraries and joint insurance funds. Her accreditations include certified public account, registered municipal accountant, public school accountant and certified municipal finance offer. Serving on the firm's Technology and Quality of Life committees, Valerie helps drive innovation and efficiencies in service offerings as well as ensures a positive and balanced work environment for employees. Valerie received the "Businessperson of the Year" award from the Roxbury Area Chamber of Commerce where she also serves as an executive board member. Back to top
---

Flore Dorcely-Mohr (Coach)
Senior Director, Career Services Online/Paramus, Berkeley College
Flore Dorcely-Mohr is Senior Director of Career Services at Berkeley College and earned her Master in Counseling from Montclair State University.
She has over 15 years background in Higher Ed, 10 working online. She is a remote work champion and has been active in: NACE, NIC, EACE, NSEE, NJC3 and NJCEIA. She has been viewed as an expert in The Huffington Post, Nerd Wallet and Yahoo Finance.
Recent presentations include: "Transitioning to Virtual Career Services & Recruiting", Hot Topic Panelist for MW-ACE Professional Development, April 2020 and "Best Practices" for NACE Online Career Services Professionals Affinity Impact Team, March 2020.
Coaching Speciality: Expertise in advising people of all experience levels in developing themselves professionally. Most recently and for at least the last 5 years, she has focused on becoming a thought leader in the online career services arena. She speaks about effectively engaging students, graduates and interns remotely. She also has developed deep knowledge on creatively employing technical tools and tactical strategies to job search and network within any industry. Flore especially focuses on helping people to find appropriate virtual, remote and online work that aligns with their fields of interest. Back to top
---
Rachel Durkan
President & Founder, Paradigm Marketing and Design
Rachel is President of Paradigm Marketing and Design which has helped thousands of clients make millions of dollars. Since its inception, Paradigm has operated in a semi-virtual environment. Since COVID-19 the entire team has transitioned successfully to a fully virtual environment.
Rachel has co-authored two books and has been recognized for her achievements in entrepreneurship and marketing. Some accolades include recognition as an Enterprising Women Awardee, a Top 25 Brand Builder, and, for Paradigm as a whole, the Morris County Chamber Small Business of the Year, and over 15 GDUSA awards for graphic design excellence. Back to top
---

Zakiya Smith Ellis
New Jersey Secretary of Higher Education
Zakiya Smith Ellis currently serves as New Jersey's Secretary of Higher Education, where she is responsible for the policy development and coordination of higher education activities for the state.
Smith Ellis previously led work at Lumina Foundation, the nation's largest foundation focused solely on higher education, to advance federal policy to increase attainment and to develop new postsecondary finance models, focusing on issues of affordability.
Prior to her work in philanthropy, Zakiya served as a Senior Advisor for Education at the White House Domestic Policy Council, where she was tasked with developing, informing, and promoting President Obama's higher education policy. She also served in the Obama administration as a senior adviser at the U. S. Department of Education, where she developed programmatic, policy and budget solutions to respond to pressing challenges in college access, affordability, and completion.
Before transitioning to work as a political appointee, Dr. Ellis served as Director of Government Relations for the Advisory Committee on Student Financial Assistance, where she authored reports on the efficacy of financial advising in college access programs, on community college transfer and articulation, and on the ability of low- and moderate- income families to afford college more broadly.
Earlier in her career, Zakiya worked directly with students in various capacities across the K-12 system, and her goal is to always bring those insights to her current work. She worked on staff in various capacities for Teach For America, helping to train new teachers, and for the federal GEAR UP program in East Boston, Massachusetts, providing college preparation and financial aid information to high school students. Ellis was introduced to federal policy as an intern on Capitol Hill with the Congressional Black Caucus Foundation, working for her former hometown Congresswoman.
Zakiya has been featured on C-SPAN and Fox Business News, profiled in the Chronicle of Higher Education and Diverse Issues in Higher Education and was twice named to Forbes Magazine 30 Under 30. She recently completed a three-year term as an appointed member on the board of directors for the National Association for College Admission Counseling (NACAC).
Dr. Ellis holds a bachelor's degree in political science and secondary education from Vanderbilt University, a master's degree in education policy and management from the Harvard Graduate School of Education, and holds a doctorate in higher education management from the University of Pennsylvania. Back to top
---

Michele Figueroa (Coach)
Director, Reporting & Technology, Career Services, Berkeley College
Michele began her career at Berkeley College in 2012. In 2015 she transitioned to Career Services where she served as a Career Counselor until June 2018 when she transitioned to her current role as the Director for Reporting & Technology. Michele holds a Bachelor's degree in Political Science/Pre-Law from New Jersey City University (2000) and a Master's degree in College Student Personnel Administration from the University of Central Missouri (2003).
Coaching Speciality: Resume Building. Back to top
---
Jessica Gonzalez
Founder and CEO, Incharged- Lux Disinfect – VendX
Jessica Gonzalez is a lifelong, New Jersey entrepreneur and self-starter.
She founded her event technology company, InCharged, ten years ago by selling everything she had, moving in with her parents, and working three jobs – all while retaining 100% ownership.
As a Latina woman and mother, the path to building a business hasn't been easy, but Gonzalez lives and works by a "nothing is impossible" attitude. Over the last decade, she's grown InCharged into an event technology fixture – partnering with brands like Google, Coca-Cola, and T-Mobile to execute cutting-edge experiential marketing campaigns and events.
Constantly building and innovating, Gonzalez recently launched a new interactive vending machine, the VendX – an event technology powerhouse. Now, as the landscape changes, Gonzalez has redirected her wealth of tech expertise and experience to bring medical-grade sanitizing and disinfecting equipment beyond the healthcare industry. Launching a new line of sanitizing products, the LuxUVC and the LuxElctroClean, Gonzalez is now providing disinfecting services for businesses and residents in our community.
Gonzalez has never fit the mold of a "typical" business leader, but she prefers it that way. She brings a fresh, think-outside-the-box approach to every problem she tackles. Gonzalez is ready to leverage her experience and perspective to help keep the families and communities of New Jersey moving forward and safe. Back to top
---

Angela Harrington
Vice President, Communications and External Relations, Berkeley College
Angela Harrington is instrumental in elevating Berkeley College's career-focused mission. She oversees public relations, media relations, and reputation management, maximizing Berkeley's presence in New York and New Jersey, globally and online.
A fellow of the Harvard Graduate School of Education, Institute for Educational Management, (2017), Angela holds a Bachelor of Arts in Political Science from Rutgers University, and a Master of Science, Business Management and Organizational Development, from Capella University.
At Berkeley College, Angela founded Women's Entrepreneurship Week. She co-chairs the Newark City of Learning Collaborative Higher Education Committee, and is a member of the NJBIA Postsecondary Education Task Force. She was named a Top 25 Brand Builder by Leading Women Entrepreneurs & Business Owners (2018), and a Best 50 Women in Business by NJBIZ (2007). See LinkedIn Profile. Back to top
---

Lindsey Holmes
Lead Strategist, Usable Tech Co.
Lindsey C. Holmes of Usable Tech Co is a 13 year old award-winning integrated marketing and tech agency based in Newark, NJ. We specialize in helping brands (small and large!) develop authentic, cohesive and clean online footprints. From graphic design to website and mobile/ desktop application development to social media marketing campaigns to online courses that help brands understand just why branding is so important.
Lindsey has a Bachelor's from Sarah Lawrence College, a Masters of Technology Enrepreneurship. Back to top
---

Shy Hopkins
Founder/ Owner, Ahmani Hopkins, LLC
Shy is also an accomplished international BMI singer/songwriter and the founder/owner of Ahmani Hopkins, LLC, a marketing, music licensing, promotion and production company and NewJerseyLiveMusic.com, a website focusing on live music promotion around the state. Looking to revitalize live music in Newark, Shy partnered with various organizations to produce Newark's first Live Music Month in October 2013. Ms. Hopkins is currently developing a comprehensive program to spotlight, promote and increase New Jersey's live music culture and scenes, with Newark and its as the centering focal point. Initiatives to revitalize Newark's live music scenes at various locales in Newark, NJ; including a series of outdoor performances at the beautifully renovated Military Park for Newark's Live Music Months since 2015. Back to top
---

Carole Johnson
Commissioner of the New Jersey Department of Human Services
Carole Johnson is the Commissioner of the New Jersey Department of Human Services in Governor Phil Murphy's Administration. She leads New Jersey's largest state agency, providing health care and social services to about one-in-five New Jerseyans. Under the Murphy Administration, Johnson's Human Services Department has expanded Medicaid coverage of opioid addiction treatment, made new investments in Affordable Care Act outreach and enrollment, substantially increased child care rates for the first time in a decade, and made SNAP food assistance more accessible for community college students.
For more than five years, Johnson served in the Obama White House as senior health policy advisor and a member of the Domestic Policy Council health team. In the Obama Administration, she worked to increase health insurance coverage for millions of Americans through the Affordable Care Act, increase coverage of mental health and substance use disorder treatment, combat public health challenges like Ebola and Zika, and improve health and economic security for all Americans.
Johnson also served on Capitol Hill, working for the U.S. Senate Special Committee on Aging and for members of the U.S. Senate Finance Committee and U.S. House of Representatives Ways and Means Committee. In addition, she managed health care workforce policy issues for the U.S. Department of Health and Human Services and was policy director for the Alliance of Community Health Plans, program officer with the Pew Charitable Trusts health program, and senior government relations manager with the American Heart Association. Back to top
---

Taneshia Nash Laird
President & CEO, Newark Symphony Hall
Taneshia Nash Laird is the President and CEO of Newark Symphony Hall. She has more than 25 years experience in the private, nonprofit, and public sectors, including serving as a NJ municipal official for economic development. Taneshia is an adjunct professor of strategic management in Drexel University's B.S. in Entertainment & Arts Management and B.S in Interactive Digital Media degree programs. She is also the founder of business consultancy Legacy Business Advisors. As a thought leader, Taneshia is committed to using her platform to advance equitable development, particularly in marginalized communities of color. Taneshia is a graduate of Baruch College. Back to top

---
Ginny Marino, MBA
CEO, Girl Scouts of Central & Southern NJ
A career path that includes some 25 years' experience in a wide range of leadership positions in both the business and non-profit sectors. Ginny's expertise includes leadership and strategic planning, business management, brand building, fund raising, marketing and organizational change leadership and development. She has led two nationally affiliated non-profits through periods of significant change, while growing philanthropic resources.
Currently, she is leading the Girl Scouts of Central & Southern NJ in a role that allows her to combine her passion for issues connected to girl and women empowerment with her business experience and expertise.
Ginny has also served as chair of several nonprofit Boards of Directors. Back to top
---

Cynthia "Cynt" Marshall (KEYNOTE SPEAKER)

CEO of the Dallas Mavericks
Cynthia Marshall has been a dynamic force for inclusion and diversity within the Mavericks organization and over a 36-year career at AT&T.  When Cynt was hired as new the CEO of the Mavs in March 2018, she set her sights on a culture transformation.  Her vision was for the Mavericks organization to become the NBA standard for inclusion and diversity, and brought transparency, trust and her values-based leadership style that evolved the company culture in her first 100 days.
Prior to her joining the Mavs, Cynt founded Marshalling Resources, a consulting firm specializing in Leadership, Diversity & Inclusion, Culture Transformation and overall optimization of people resources. Upon the company naming its first Chief Inclusion Officer in June 2017, Cynt worked with The Dow Chemical Company to develop and implement a strategy for institutionalizing an inclusive culture.
Cynt's notoriety began many years ago as a young Officer at AT&T and grew exponentially when she served as Senior Vice President – Human Resources & Chief Diversity Officer at AT&T.  There she was responsible for identifying and developing leaders, aligning employees with the company's vision and priorities, overseeing major business unit HR support, performance development, employee engagement, skills transformation initiatives, EEO and Affirmative Action. Cynt also led the team that created a world class Diversity and Inclusion culture, landing AT&T in the top 3 on Diversity Inc's 2017 Top 50 list of companies.  She also spearheaded the work that for the first time placed AT&T on Fortune's 100 Best Companies to Work For list in 2017, one of only two Fortune 50 companies.
Before her SVP-Human Resources and Chief Diversity Office roles, Cynt served as President-AT&T North Carolina where she became the first African-American chair of the North Carolina State Chamber of Commerce. Prior to her North Carolina appointment, Cynt held a variety of executive line and staff, technical and non-technical positions at AT&T and its predecessor companies.
Widely recognized for her visionary leadership and ability to get things done Cynt is the recipient of several honors and awards. Most recently, Cynt was touted as one of Adweek's 30 Most Powerful Women in Sports and was selected as one of the 2019 Women of Power Legacy Award honorees by Black Enterprise. In 2017, she was honored by The Network Journal as one of the 25 Most Influential Women in Business. In 2017, Cynt was awarded the ATHENA® Leadership Program Award by the Dallas Regional Chamber, which recognizes exceptional women who excel in their careers, contribute to their communities and develop women leaders. This annual award is presented by chambers of commerce, women's organizations and universities worldwide. In 2019 and three times prior, she was selected as one of the "50 Most Powerful Women in Corporate America" by Black Enterprise magazine and named to Ebony magazine's 2016 "Power 100" list.  In 2014, industry analysts and members of the press conferred on Cynt the HR Executive of the Year – Best in Biz Award. For her efforts on behalf of the people of North Carolina, in 2013 Cynt received the prestigious Leadership North Carolina Governor's Award, which honors just one citizen each year for lifetime achievements.
Cynt graduated from the University of California-Berkeley with degrees in Business Administration and Human Resources Management and holds four honorary Doctorate degrees. She has chaired a variety of non-profit boards and is currently on the board of Dallas CASA, Dallas Regional Chamber, Texas Women's Foundation and a member of the Executive Leadership Council (ELC).
The fourth of six children, Cynt grew up in Richmond, California, and lives in the Dallas area. She and her husband, Kenneth Marshall, have four adult children. Back to top
---
Donna Miller
President and Founder, C3Workplace
Donna Miller is President and Founder of C3Workplace. She is a business and community leader, speaker, educator, and entrepreneur who is passionate about seeing small businesses thrive.
She has helped thousands of companies to start and grow by providing office space, virtual assistance, bookkeeping, educational programs and advisory services. She believes that companies should be a force for good and very much believes in the power of collaboration.
She is the recipient of numerous awards, is a sought-after speaker, an author and is grateful to be a servant leader in many volunteer and pro bono roles. Back to top
---
Dana N. Moore
Spiritual Leadership Development Coach
Spiritual Leadership Development Coach, Dana N. Moore, serves her clients with passion and joy. She has supported a broad range of clients, from "solo-preneurs" to C-Suite executives, for more than 20 years, growing single entrepreneur start-ups to powerful mission-focused teams – teams that thrive and prosper.
Before Covid-19, Dana could be found Zooming daily. She has owned and operated a virtual business for 10+ years, which has positioned her to incorporate coaching, training, and technology support into her core offerings. A scholar in her studies, Dana learned how to work in corporate environments as a student at Gibbs College, and continued studies of Municipal Government at Rutgers, New Brunswick, as well as Business Administration at Lincoln University Online. Finally, Dana has landed on the next step in her journey as she pursues admission to a Master's of Divinity program at Meadville Lombard Theological Seminary. Back to top
---

Bonnie Negron (Coach)
CEO | Career Coach | Certified Resume & LinkedIn Writer, Bonnie Career Services, Inc.
Bonnie Negron is an award-winning executive leader and well-known Career Coach, Certified Resume Writer and Nationally Certified Online Profile Expert. With a passion for helping others elevate their careers, she set out on an entrepreneurial journey to deliver world-class coaching and develop the best résumés and LinkedIn profiles that open doors for new opportunities. Bonnie has served almost 1000 clients and by working with her, not only will clients have a career story that WOW employers, but it will resonate with their soul's true purpose to attract their dream job! Bonnie holds a BBA from Pace University and an MBA from Wagner College.
Coaching Speciality: Job searching, virtual networking, LinkedIn, leadership development, and negotiations. Back to top
---

Lisa Nelson
Executive Director, US Public Policy, Bristol Myers Squibb
Lisa Nelson serves as Executive Director, US Public Policy for Bristol Myers Squibb. In this capacity, Lisa leads a team of experts on the public policy environment – including Medicare coverage and payment, insurance benefit design and patient access to medicines. Lisa joined BMS in 2019 as part of the company's acquisition of Celgene. Prior to joining Celgene in 2015, Lisa led Government Affairs and Policy for the Leukemia and Lymphoma Society, where she advocated for patients with hematological malignancies. Lisa graduated with a bachelor's degree in political science from Colgate University. Back to top
---
Emeka Oguh (Coach)
CEO, PeopleJoy Inc
Emeka Oguh is the CEO of PeopleJoy, where he is currently developing solutions to the student debt crises, in addition to serving on the Board of Trustees for the quantitative Alpha Architect ETF funds. Emeka holds a Bachelor of Science in Electrical & Computer Engineering from Rutgers University and a Master of Business Administration from Harvard Business School.
Coaching Speciality: According to the American Association of University Women (AAUW), women hold two-thirds of all student debt in the nation. As of 2019, women held almost $929 billion of the $1.54T in outstanding student debt. As a result, women may put off saving for retirement, buying a home or starting a business. PeopleJoy provides individuals, employees and employers, with strategic guidance and actionable programs that reduce student debt and improve financial wellness. Back to top
---

Lieutenant Governor Sheila Y. Oliver
Lieutenant Governor Oliver is a self-described "Jersey Girl," born and raised in an ethnically diverse Newark neighborhood.
Lieutenant Governor Oliver was inspired as a young girl to be a fighter for the voiceless when her eyes were opened to societal injustices and inequities around her, often citing "A Tale of Two Cities" as her youth awakening. She has since pioneered a successful career in public service advocating for social justice, women's equality, and education, ultimately becoming the first woman of color to serve in a statewide elected office in New Jersey history.
In addition to her role as Lieutenant Governor, she serves as Commissioner of the Department of Community Affairs, where she has led efforts to strengthen and expand initiatives for fair and affordable housing, community revitalization, homelessness prevention, and local government services that support New Jersey's 565 municipalities.
Under her leadership, the Department has also expanded and leveraged a wide range of initiatives aimed at assisting distressed municipalities, including the federal Opportunity Zones tax incentive, the newly revived Main Street New Jersey program, Urban Enterprise Zones, the Neighborhood Preservation Program, and the Neighborhood Revitalization Tax Credit program, which received increased funding.
In her role as Acting Governor, she has signed multiple bills into law, including those that established a Caregiver Task Force to identify ways to support people taking care of loved ones who are elderly or disabled, require all public school students in grades 6-8 to receive financial literacy education, strengthen equal pay for equal work by preventing employers from asking employees' previous salary history, and protect employees from wage theft.
Across her career, Lieutenant Governor Oliver has worked in the public, non-profit, and private sectors, and has taught numerous college courses. She has served as a member of both the East Orange Board of Education and the Essex County Board of Chosen Freeholders.
In 2003, she was elected to serve the 34th Legislative District in the New Jersey General Assembly.
A trailblazer in every sense of the word, in 2010 she became the first African-American woman in state history to serve as Assembly Speaker, and just the second in the nation's history to lead a state legislative house.
A proud alumna of the Newark public school system, Lieutenant Governor Oliver graduated cum laude from Lincoln University, and received her Master of Science Degree in Community Organization, Planning and Administration from Columbia University.
She is a proud 40-plus-year resident of East Orange where she treasures her time with her 91-year-old mother, who has always encouraged her to be a critical thinker while fostering her passion for helping people through effective public policy. Back to top
---
Laura Crothers Osborn
President, Crothers Consulting, LLC
Laura is a human resource expert, leadership coach, author, speaker, and entrepreneur. She founded Crothers Consulting in 2010 after 15+ years of HR Leadership in corporate america. She now leads a team of 15 HR experts and leadership coaches working with high-growth small and middle market organizations and leaders. Additionally, Laura is a Chapter Chair of WPO (the Global Women Presidents Oganization) chapters in both Morris and Monmouth counties. She holds a Bachelors degree in Business and HR from Susquehanna University, and is certified in many leadership development and coaching tools. Back to top
---
Rovena Passero (Coach)
Career Counselor
Rovena graduated from Berkeley College with an AAS in Management, Kean University with a Bachelor's in Management and Georgian Court University where she received her MBA. She has worked for Berkeley College as a Career Counselor for 21 years. Prior to Berkeley College she was worked in the staffing industry, specialty advertising industry and music licensing industry.
Coaching Speciality: Coaching and Networking. Back to top
---
Clelia Pergola
Chief Operating Officer, NJ Elder Law Center at Goldberg Law Group
Clelia Pergola is the Chief Operating Officer at NJ Elder Law Center at Goldberg Law Group and the author of "The Law Firm Revolution". She has been instrumental in building the NJ Elder Law Center at Goldberg Law Group (NJELC) from the ground up by implementing a streamlined, procedures-based model for the elder care area. This process allows the attorneys and team members to accomplish their tasks efficiently without unnecessary distractions and stress. What this means for our clients is better results and friendlier service. Clelia has since translated these successful techniques into The Law Firm Revolution, a book which she co-wrote with Barbara Mannino, on this new law firm model. Over the last decade, Clelia has been recognized as an entrepreneur, a team builder, and a creative thinker. Clelia was previously the Chief Stategy Officer (CSO) at Mandelbaum Salsburg. She is currently working on writing her second book. Back to top
---
Jackie Lue Raia (Coach)
President/Owner, ALEXENA Consulting, LLC
Jackie is the president of ALEXENA Consulting, LLC. She served as CEO of the Partnership for Community Health, Inc., an organization focused on the health and well-being of the residents and workers of NJ. At Bergen Community College, she was Project Director, U.S. Department of Labor grant and was the Director of Corporate Outreach and Training at Fairleigh Dickinson University. Her work today focuses on Diversity, Equity and Inclusion, and workforce development. She sits on the Board of Directors of the Bergen County Workforce Development Board and American Red Cross – Northern NJ Chapter. She received her BA from Pace University.
Coaching Speciality: Resume Building. Back to top
---
Joyce Rojas
Speaker & Money Mindset Mentor, My Success Studio
Joyce Rojas has positively changed thousands of people's lives just by shifting their relationship with money. Over 19 years in the banking & investment industry, experience as a financial advisor at Fortune 500 companies, and a Masters in Business Administration from UMASS, has made Joyce an expert in money matters. But here's a little secret: understanding money didn't always come easy to her. As a daughter of immigrant parents, she painfully watched as her father exhausted himself working 2 jobs to provide for the family. She couldn't understand why making money was so hard for him? What had other people figured out that he hadn't? And here began her quest to solve the secrets behind money.
Joyce Rojas is a Money Mindset Mentor & transformational speaker. Her impactful work focuses on helping people take control of their money lives, gain financial clarity, and create the mindset needed to succeed in life. Back to top
---

Lori A. Roth, CPA/ABV, CFF
National Managing Partner, Prager Metis
Lori A. Roth, CPA/ABV, CFF serves as National Managing Partner of Prager Metis. As National Managing Partner, Ms. Roth provides leadership and guidance to partners and team members across all 17 Prager Metis offices. Ms. Roth's dedication to excellence is evident in every initiative she is involved in. In 2019, Ms. Roth instituted the Prager Metis Excellence Awards, which recognize partners and team members who exhibit excellence in the firm's strategic priorities and those who exemplify the Prager Metis credo. She has also spearheaded the Women's Group at Prager Metis, which brings together female partners and team members to collaborate and share practical strategies for success in the business world. Ms. Roth has been featured on multiple segments of Lessons in Leadership with Steve Adubato where she has discussed the importance of empowering those around you. Back to top
---
Judy Sailer
HR Specialist, Primepoint
Judy Sailer is a highly regarded professional in HR staff training and academic education. She is well-versed in all aspects of management and leadership; her passion is staff development. She holds a Masters Degree in Management & Organizational Leadership from Springfield College, received her Human Resources Cert from Rutgers University, and is a certified PHR and SHRM CP.
Judy is an HR Specialist for Primepoint HRMS & Payroll as well as an adjunct faculty member for Rider University. She has presented for NJACP, NJBIA, CCSNJ, Tri-State SHRM and Garden State SHRM and has been featured in Forbes and Jersey Matters. Back to top
---
Rosa Santana (Coach)
Assistant Director, Berkeley College
Rosa Santana is an innovative design, career and technology connoisseur with experience in higher education administration and student affairs. Rosa is the Assistant Director, Career Services at Berkeley College, held the President position in 2019-2020 at New Jersey Career Center Consortium, a Board of Trustee Vice President with Classical Academy Charter School of Clifton, a member of NACE, EACE, SHRM, and NJBIA. She is continually looking for opportunities to provide a spectrum of tools, resources, and guides for students and alumni in career search. Rosa spearheads a gamut of projects that cultivate effective programming, sustainable business relationships, technology-efficiency and student-centric environments. At Berkeley College, she was recognized for her 7 years of service and received an award for the Culture for Caring Poster Contest. In 2020, she received the Polaris Award from Mu Sigma Upsilon Sorority, Inc. for being a trailblazer and providing new paths for the next generation of female leaders. Rosa Santana received the Teamwork Award and was featured in the Career Services Success Story. She is also known for her community services and was awarded the Community Leader Award by Councilman Julio Tavarez and the Civic Association. Rosa Santana holds a Master of Science degree from Full Sail University, a Bachelor of Arts degree from Bloomfield College, and is currently pursuing her Doctor of Philosophy degree at Walden University.
Coaching Speciality: Coaching/LinkedIn/Resume/Networking. Back to top
---

Rachel Schulties
Chief Operating Officer, Marketsmith, Inc.
Radiating energy, determination, and collaborative spirit, Rachel is forward momentum personified. Her performance-based marketing expertise plays a key role in our campaign planning and data-driven strategies. She plays a dual leadership role, supporting both our long-term client relationships and our operational success. Her strategies leverage target audience analysis, competitive research, and continuous campaign testing. Rachel excels in high-pressure environments and motivates her team members to work towards positions of increased responsibilities.
Rachel is active within her community serving as webmaster on her local PTO and chairing the Communications committee at Barnert Temple. She is a graduate of The University of Delaware graduating with a B.S. in Leadership and a minor in vocal performance. Back to top
---
Michele N. Siekerka, Esq.
President and CEO, NJBIA
Michele N. Siekerka, Esq. has served as the President of the New Jersey Business & Industry Association since October 2014. Since that time Michele has led the organization in expanding NJBIA's voice on critical policy issues impacting New Jersey businesses, while also expanding member services and resources.
Michele came to NJBIA from the New Jersey Department of Environmental Protection where she served in the critical position of Deputy Commissioner, following her service as Assistant Commissioner for Water Resources Management.
An attorney by trade, Michele's background includes serving as the president and CEO of the Mercer Regional Chamber of Commerce, senior legal counsel and vice president of human resources with the Automobile Association of America and as a partner in a Mercer County law firm.
A Robbinsville resident, Siekerka earned a BA in Political Science and German from Rutgers University and a JD from Temple University School of Law. Back to top
---

Nikki Sumpter
Senior Vice President, Chief Human Resources Officer, Atlantic Health System
Nikki Sumpter is passionate about solving problems in order to unleash the power of people to succeed, communities to thrive and organizations to grow.
A forward-thinking leader who removes barriers to success. She is celebrated for inspiring positive change and engagement across large organizations.
Her success lies in a thoughtful approach, an uncompromising work ethic, and a hands-on style that uncovers the best strategy, designs the right systems and executes the most efficient plans.
EDUCATION
Villanova University – MS, Human Resources Development
University of North Carolina at Charlotte – BS, Business Administration
Society of Human Resources Management – Senior Certified Professional (SCP) and HRCI – (SPHR) Back to top
---
Susanne Svizeny
EVP, Market President, Greater Philadelphia, OceanFirst Bank
Susanne Svizeny joined OceanFirst Bank as the Regional President for Greater Philadelphia in May 2019. She is responsible for leading OceanFirst's expansion in Pennsylvania and western New Jersey. Susanne and her growing team are focused on delivering full-service banking solutions and have particular expertise working with businesses to provide customized financial services including commercial financing.
An executive with decades of banking experience serving the Philadelphia region, prior to joining OceanFirst, Ms. Svizeny was most recently Executive Vice President & Division Manager, Commercial Banking, at Wells Fargo Bank, N.A. Under her leadership, the Division established and managed a portfolio of more than 700 relationships. During her tenure at Wells Fargo, Ms. Svizeny founded the Women's Market Growth strategy for Middle Market Banking and was
appointed to lead the Middle Market Banking Diversity and Inclusion Council.
Ms. Svizeny is actively committed to giving back to the community and serves on the Board of Directors and Executive Committee of the Chamber of Commerce for Greater Philadelphia as well as the CEO Council for Growth. She is a graduate of The College of New Jersey and is serving her second term as Chair of Board of Trustees. Back to top
---
Syleecia Thompson
Professor, Business Management, Marketing and Entrepreneurship, Larry L. Luing School of Business, Berkeley College, CEO, DYG Management Group, LLC
Dr. Syleecia Thompson is an Entertainment Agent, Professor, Author, and Brand Strategist. Her client list and expertise has seen the likes of BET, Aspire, TV One, Essence, Sony/RCA/Jive, ABC, CBS, Marriage Boot Camp on VH1, Sister Circle, and many others. She is the manager of Grammy-nominated singer, Syleena Johnson. With her talents and vision, she is taking every industry by storm through her dedication and passion to see success in all her pursuits. See LinkedIn Profile. Back to top
---

Ara Tucker
SVP, Head of Talent and Culture, Audible
Ara Tucker joined Audible in 2016. As Head of Talent and Culture she leads an integrated group focused on attracting, hiring, developing and engaging employees at all stages of their careers and ensuring that Audible is an inclusive and progressive workplace. Prior to Audible, Ara served in diversity and inclusion leadership roles in the financial and legal sectors. She regularly shares her story as an openly gay leader of color in a variety of settings including on LinkedIn and her website, 'I'm Here Too'. Ara received her J.D. from NYU School of Law and has an A.B. from Princeton University. Back to top
---
Rachel Wilner
Head of Commercial Communications and Knowledge Management, TD Bank
Rachel Wilner serves as Head of Commercial Communications and Knowledge Management at TD Bank. In this role, she is responsible for overseeing the strategic department that provides thought leadership and helps execute key initiatives across the Commercial Bank through the development and implementation of communications and training plans and internal communications strategies for organizational initiatives. Rachel has more than 20 years of experience in customer-facing commercial banking sales roles and previously served as Regional Vice President for Delaware and Chester counties at TD Bank. Rachel earned her Bachelor of Science in Education and Mathematics from the University of Delaware. Back to top
---
Adel Wilson
America's Celebrity Media Coach
Adel Wilson, America's Celebrity Media Coach, is America's premier media coach for entrepreneurs, professionals, executives and business owners who want to attract their ideal client, elevate their brand, grow their business and become The Go-to expert in their field.  She is the Founder and CEO of Celebrity Media Group, a media and marketing agency, based in the New York City area.  Her latest bestselling book is entitled: Celebrity Media Secrets: 7 Simple Steps to Present with Power, Poise and Style On-Camera, Get Booked on TV & Media and Become a Celebrity in Your Industry."  She holds a Master's Degree in Psychology from Columbia University and earned her undergraduate degree in Social Sciences from New York University- graduating both with Honors. 
Adel is a 3-time Author, with 2 Bestselling books.  She is an International Speaker, who is a versatile, and experienced professional with over 15 years of experience in front and behind the camera, as an Actress, Award-Winning Producer, TV Host, and Media Coach, with a solid background in business, corporate training, award-winning sales, healthcare as well as marketing.  She is a member of SAG-AFTRA (Screen Actors Guild & American Federation of Television and Radio Artists). 
Her holistic and eclectic approach to media training incorporates her Ivy League education in psychology with her business background as well as her years of experience in book publishing and entertainment.  Adel's rapid results-oriented success programs are designed to accelerate the rate with which you can brand yourself as the expert in your niche, build credibility and authority and expand your business or practice!  Her programs include: Media Training/On-camera Coaching, Video Production & Marketing, Image and Branding, Book publishing and so much more!
She has trained over 14,000 people from all walks of life, from CEOs and Physicians to Attorneys, Actors and Educators and has been cast in countless productions- including: commercials, television shows, radio, film, corporate videos, print-ads and voice-overs. She can most recently be seen on the July Cover of (201) Magazine, owned by USA Today and featured in The Denver Voyager.  Some of her TV and Film credits include: "One Life to Live" (ABC-TV), Host of "Movie Night" (The Oxygen Network), "Don't Let Me Drown" (Sundance Film Festival & HBO) and "All My Children" (ABC-TV).  Adel has appeared on "The View" and "Dr. Oz".    Adel is based in the New York City area. Back to top
---

Cheryl Marks Young (Coach)
CEO, Creative Blueprints for Leaders
Cheryl Marks Young is a Vistage Chair, leadership and business coach, national speaker, entrepreneur, author, and board member. She works with successful executives and forward-thinking organizations so they can achieve their fullest potential. Cheryl facilitates exclusive peer advisory group meetings and provides one-to-one coaching and welcomes people who are driven to succeed and are open to new ideas to help their company grow. Cheryl is also a Mom to two children with over 30 combined severe food allergies and in her spare time, is the founder of The Allergy Ninja which serves as a resource helping families survive and thrive with advocacy, awareness, support, products and recipes. Connect with Cheryl at cyoung@creativeblueprints.com or www.creativeblueprints.com.
Coaching Speciality: Executive and Business Coaching to help you create magic in your business with making better decisions, creating accountability, generating growth, relieving that feeling of isolation and improving change management results. Become the Leader you were meant to be in your Business and in Your Life. Back to top
---
Have questions or need assistance, email or call us at (800) 499-4419
---
Our Partners
Sustaining Partner
---
Foundation Partners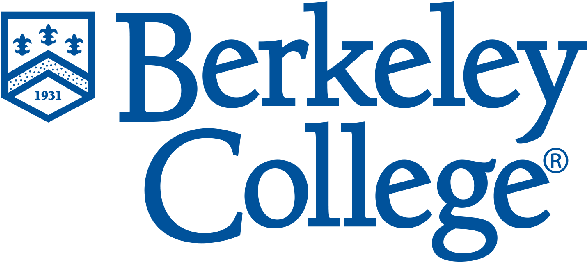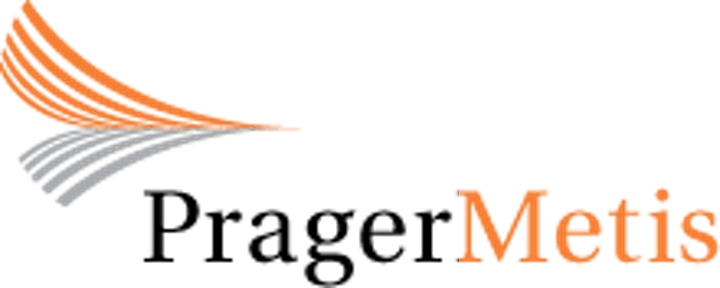 ---
Premier Partner
---
Platinum Partner

---
Grand Partners

---
Champagne Toast Partner

---
Gold Partners
---
Silver Partners
          
      
---
Awards Partner

---
Networking Partners
---
Bronze Partners
                
          
           
---
Event Partners
---
Coaches Corner Partners
         
         
---
Marketplace Partners