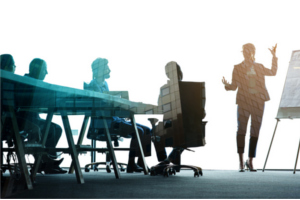 NJBIA congratulates the women from member companies who were recently selected as one of the Best 50 Women in Business by NJBIZ magazine.  The list includes NJBIA's newest staff member, Chief Government Affairs Officer Christine Buteas. She was honored for her work as president and CEO of the Home Care and Hospice Association of New Jersey.
Diane Averell                              Porzio, Bromberg & Newman, PC
Christine Ballard                        T&M Associates
Marcy Bliss                                    Wedgewood Pharmacy
Nancy Bray                                    Shelby Mechanical, Inc.
Joyce Brocaglia                           Alta Associates and Executive Women's Forum on Information
Security Risk Management & Privacy
Barbara Brummer                      The Nature Conservancy of New Jersey
Christine Buteas                         Home Care & Hospice Association of NJ
Linda Cascardo                            Wells Fargo
Kim Case                                        CN Communications International Inc.
Nina Chmura                                WithumSmith+Brown, PC
Kyung Hee Choi                          Holy Name Medical Center
Cathy Coloff                                 IT Radix
"Cindy" Cui                                   Kimmerle Group
Tracy Fink                                     CohnReznick LLP
Stacy Gilbert                                Citrin Cooperman
Lauren Holman                           Holman Frenia Allison, P.C.
Jennifer A. Hradil                       Gibbons P.C.
Ileana Ivanciu                              Dewberry
Patricia Lee                                   Connell Foley LLP
Amy Liao                                        GENEWIZ
Dina M. Mastellone Esq.         Genova Burns LLC
Chaya Pamula                              PamTen, Inc.
Dr. Anne Prisco                           Felician University
Maryanne Spatola                     Solix, Inc.
Lisë Stewart                                 EisnerAmper