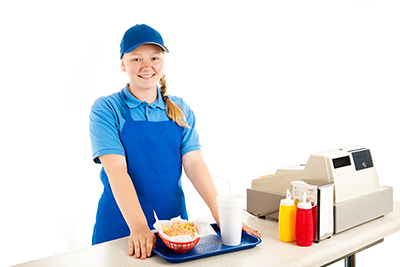 The General Assembly on Monday passed legislation, strongly supported by NJBIA, that would help businesses cope with the current hiring crisis by allowing teens between the age of 16 and 18 to work longer hours this summer than current law currently allows. 
The bill, A-5898, would permit minors between 16 and 18 years of age to work up to 50 hours in a week during the summer, beginning on the last day of the minor's school year and ending on Labor Day of 2021 if the teen has written permission from a parent or legal guardian. Currently, work hours for New Jersey teens age 16-18 are capped at 40 hours per week. 
"This bill will give employers more flexibility to hire and fill the gaps left by non-returning workers as businesses continue to struggle to fill jobs, particularly in the seasonal and tourism industry," said NJBIA Vice President of Government Affairs Christopher Emigholz. "At the same time, it will also create greater opportunities for youth workers to earn more money between school years." 
Over the past few months, NJBIA has advanced multiple recommendations to Gov. Phil Murphy and the Legislature to address New Jersey's hiring crisis – including reforming work rules for teenagers to easing COVID-19 related restrictions on childcare workers so more adults can return to the workforce. 
Other NJBIA recommendations still to be acted upon by state policymakers include: 
Enforcement of "available for work" requirements for the unemployed 
Creation of a portal for employers to report to the state Labor Department refusals to work by prospective employees 
Reopening one-stop career centers in person 
Lump sum federal unemployment insurance payment to motivate workers currently collecting $300 federal stimulus to return to work 
Provide tax credits to employers struggling to raise wages in order to be competitive and attract applicants during the current hiring crisis 
A comprehensive "Return to Work" communications campaign by the state to empower New Jersey's idle workforce to return