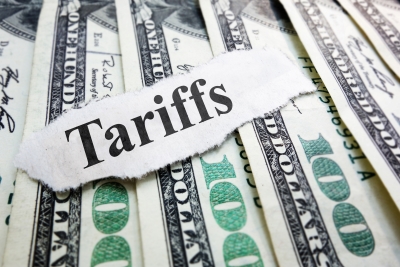 President-elect Joe Biden has said he may continue the tariffs that the Trump administration has imposed on China, according to news reports. 
The president-elect told The New York Times his administration will conduct a thorough review of the Trump administration's policies on China, including the "phase one" trade deal that the Trump administration reached with China, but will not make immediate changes. 
The phase-one deal effectively declared a truce in the trade war launched by President Trump, who sought to force Beijing to change its trade and industrial practices by imposing escalating rounds of tariffs. Under the deal, China agreed to purchase $200 billion worth of U.S. goods through 2021, but 25% tariffs were left in place on $250 billion worth of Chinese imports.  Those tariffs have hurt U.S. companies that are dependent on supply chains from China. 
President-elect Biden told The New York Times that he wants to consult with traditional U.S. allies in Asia and Europe to develop a unified strategy before making any changes to trade policy. 
"The best China strategy, I think, is one which gets every one of our—or at least what used to be our—allies on the same page…It's going to be a major priority for me in the opening weeks of my presidency to try to get us back on the same page with our allies," President-elect Biden told The New York Times.