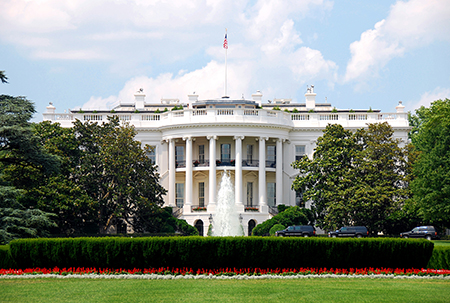 President Joe Biden signed an executive order late Monday that aims to support domestic manufacturing by directing federal agencies to strengthen requirements for purchasing products and services provided by U.S. workers and businesses. 
The executive order calls for increasing the amount of U.S. content that must be in a product for it to be considered made in America under existing "Buy American" requirements. It also creates a website where American businesses can see what contracts are being awarded to foreign vendors, and a senior position at the White House Office of Management and Budget to oversee federal procurement with the goal of reducing the number of waivers granted under the "Buy American" rules. 
Currently, a patchwork of federal rules requires that a portion of government spending on things like infrastructure, vehicles and other equipment be restricted to goods that are made in the United States. But there are loopholes depending on the material, the amount of the purchase, and what qualifies as American made.  
According to The Washington Post, the nonprofit watchdog Public Citizen estimates the federal government spends as much as $600 billion annually on contracts. Public Citizen trade expert Lori Wallach told the Post a meaningful amount of that federal spending goes to foreign business, but it is difficult to know exactly how much. 
"We're setting clear directives," Biden said at a televised press briefing before signing the executive order. "We'll buy American products and support American jobs …We'll work with smaller manufacturers and business to give them a shot to raise their hand and say, yeah I can do that here in my shop in my town."