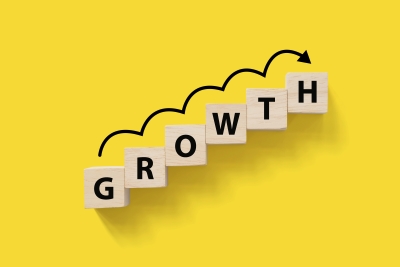 The Murphy administration and legislative leaders have reached an agreement on a six-year, $11.5 billion business tax incentive program that breaks a prolonged stalemate that left New Jersey without a comprehensive economic development program for 18 months. 
State Economic Development Authority CEO Tim Sullivan has tweeted some details, describing it as a "strong recovery and reform package that will position New Jersey well to recover from the worst economic crisis of our lifetime, and do so with the transparency and oversight taxpayers deserve."  
Although draft legislation has not yet been released, the agreement appears to be a six-year, $11.5 billion program with an annual cap of $1.5 billion, as well as additional fund of approximately $2.5 billion that will allow the state to offer a larger incentive for "transformational" projects. 
"This is going to transform our state, particularly as we recover from this pandemic," Gov. Phil Murphy said when asked about the economic incentives during an unrelated news conference today.  
Murphy said there was "a lot to feel good about" in the compromise because it contained caps on awards and sets strong compliance standards for companies that receive incentives. He also noted the agreement includes direct support for smaller Main Street businesses that have been particularly hard hit by the COVID-19 pandemic. 
NJBIA President & CEO Michele Siekerka welcomed the news that the stalemate appears to be headed toward a resolution with a bill expected to move  in the Legislature next week.  
"As we look forward to reviewing the final language of the tax incentive legislation, NJBIA is pleased that Governor Murphy and our legislative leadership have come together on a much-needed tax incentive program that aims to boost New Jersey's economic development efforts," Siekerka said. 
"We are encouraged to hear that innovation, workforce development and manufacturing are prioritized in this framework," Siekerka said. "We do believe these are key to economic development in the state. While we await the final language of the bill, we are hopeful there is an appropriate focus on Main Street business, particularly as we continue to emerge from the devastating impacts of the coronavirus pandemic." 
"Over the past two years, NJBIA has voiced concerns about caps being included in any new tax incentive program, contending that we may be effectively capping our own success," Siekerka said. "However, we understand that the bill contains a large enough multiyear cap with needed flexibility, which should allay most of those concerns." 
The proposed program will emphasize incentives for high-growth industries. There is also reportedly a requirement that at least $1 of every $3 be reserved companies in New Jersey's seven southern counties. The plan also includes a food desert alleviation program, support for historic preservation, a brownfields remediation program and a program designed to support expansion of anchor institutions like higher education, hospitals and arts/culture institutions.   
Other highlights reportedly include the "Evergreen" investment program that Murphy previously proposed to encourage growth in the innovation sector and a $50 million direct appropriation to support Main Street businesses through grants, loans and technical assistance, with a focus on minority- and women-owned businesses.  
The agreement also reportedly requires community benefit agreements that include prevailing wage rules and new requirements for building service workers. 
Siekerka said NJBIA is waiting to see the specific language in the bill because of the association's concern that labor requirements tied to the incentives might "go too far and potentially counteract the very development incentives we create, especially in any service agreements loosely tied to tax incentives." 
 To read Siekerka's entire statement on the tax incentives deal, go here.