(19/P017) TRENTON – A little more than a year after its launch, the Department of Environmental Protection's recycling app, Recycle Coach, continues to expand its reach, making recycling easier than ever for many New Jersey residents.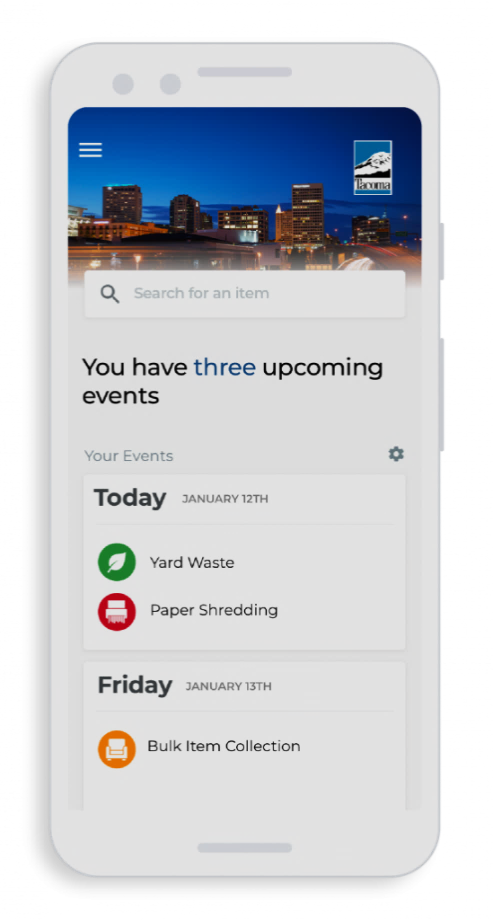 The free Recycle Coach app is providing information on recycling programs in more than 200 municipalities and 19 of 21 counties across the state. Downloads have surpassed more than 860,000. The DEP launched Recycle Coach in January 2018.
"Recycling remains one of the best ways for residents to help protect the environment and natural resources every day," DEP Commissioner Catherine R. McCabe said. "Sometimes one of the hurdles to recycling can be a simple lack of understanding about what can be recycled in each community and what cannot. Recycle Coach puts this important information right at your fingertips in a fun and fast way. We look forward to even more communities signing up and helping their residents be better stewards of the environment."
New Jersey is the first state to purchase a program that centralizes local recycling information at every government level in one app. The DEP offers the service to all governments free of charge under a three-year renewable contract.
"Already Recycle Coach has transformed our community. It's gotten residents to be more proactive about recycling—and this is only the beginning," said Julia Burdge, recycling coordinator for New Milford in Bergen County. "Residents love it. The reception has been 100 percent positive."
Recycling helps conserve resources, reduces waste sent to disposal facilities, helps curb emissions of greenhouse gases, and creates jobs. The DEP purchased Recycle Coach to further its commitment to recycling. Through passage of a 1987 law, New Jersey was the first state to require recycling. New Jersey remains a national recycling leader, with one of the nation's highest recycling rates.
The app will set up a personalized garbage and recycling calendar with reminders and allows users to find local disposal information for thousands of household items. It's available on every device, including Amazon Alexa and Google Assistant. Plus, it has a friendly interface that appeals to kids.
Since its launch, the app has 685,770 total users and has had more than 4 million app interactions. The app has the potential to be used by as many as 5 million residents in currently participating municipalities and counties. "Furniture Items" was the most common searched-for item on Recycle Coach's What goes where? tool.
The app can be downloaded from the App Store or Google Play. It's also accessible through participating municipal and county websites, the DEP website and through digital assistants.
After inputting an address into the app, users will receive recycling information customized to where they live, including collection and event schedules, a database explaining what is and isn't recyclable, important communications from local government, educational content, recycling quizzes, and more.
"Recycle Coach makes it easy for residents to follow local recycling guidelines and that directly benefits program performance," said Creighton Hooper, president of Toronto-based Recycle Coach. "It also makes it easy for government staff—reducing the time spent fielding calls and emails. Ultimately, this creates efficiencies and opens up opportunities to improve how we deliver recycling outreach and education."
To learn more about Recycle Coach, visit https://solutions.recyclecoach.com/
For more about recycling in New Jersey, visit www.nj.gov/dep/dshw/recycling/