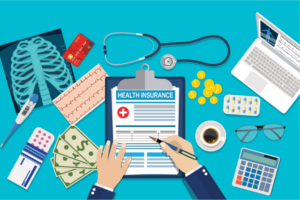 The Trump administration approved New Jersey's reinsurance plan yesterday in a move that is expected to lower New Jersey health insurance premiums in the individual market by 15 percent next year.
The savings will come from the state reimbursing individual health insurance carriers for a portion of the cost of certain high-cost claims. In 2019, the program will reimburse 60 percent of claims between $40,000 and $215,000.
The program will be funded by three sources: funds collected under New Jersey's individual mandate and shared responsibility tax; federal pass-through funding granted by the waiver; and, if necessary, an annual appropriation from the state's General Fund.
The state has imposed an individual mandate similar to the one that was in the Affordable Care Act. The "New Jersey Health Insurance Market Preservation Act," signed by Gov. Phil Murphy in May, reestablishes the mandate requiring every New Jersey resident to obtain health insurance coverage or pay a fee.
"This program is a significant step in our effort to link families to the healthcare access they need," Murphy said yesterday in a statement regarding the waiver. "We are committed to continuing our work to make sure that as many New Jerseyans as possible enroll in coverage and get the care that is so critical to their health and well-being."
"The reinsurance program is an innovative way to increase stability in the insurance market and reduce costs to consumers," said Department of Banking and Insurance Commissioner Marlene Caride.  "Ultimately, this is about creating greater access for residents in the state to the coverage and care they deserve."
According to The Hill, similar reinsurance similar plans have been approved in other states, including Wisconsin and Alaska.
Meanwhile, the department said the average requested rate increase in the individual market, without the reinsurance program, is 5.8 percent. With approval of the waiver, the rates for individual health coverage plans will reflect further changes to account for a projected 15 percent reduction in premium rates to be achieved by the reinsurance program.