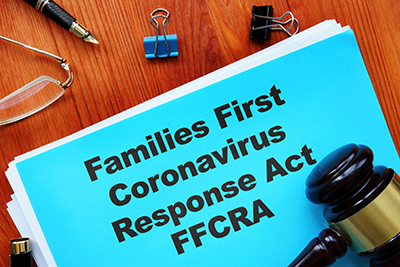 Employers are not required to provide paid leave under the Families First Coronavirus Response Act (FFCRA) in 2021, but they may continue to do so on a voluntary basis in exchange for a tax credit available through March, according to recent guidance from the U.S. Department of Labor. 
"The Consolidated Appropriations Act, 2021, extended employer tax credits for paid sick leave and expanded family and medical leave voluntarily provided to employees until March 31, 2021," the DOL states on its Families First Coronavirus Response Act: Questions and Answers webpage. "However, this Act did not extend an eligible employee's entitlement to FFCRA leave beyond December 31, 2020." 
Under FFCRA, employers with fewer than 500 workers were required by law to provide paid sick or family leave if an employee was unable to come to work or telework because they were sick, in quarantine, caring for someone who was sick, or caring for a child whose school or daycare was closed due to COVID-19. Congress would need to amend the law to mandate paid leaves again in 2021. 
Employers who elect to voluntarily provide paid leaves related for coronavirus reasons can find information on how to obtain a tax credit on the IRS' website. 
HR Dive notes that DOL's Wage and Hour Division is continuing to enforce the FFCRA for leave taken or requested between April 1 and Dec. 31, 2020. The statute of limitations for both types of FFCRA leave is two years from the date of alleged violation, or three years in cases involving alleged willful violations. Employees may also have a private right of action for alleged violations, DOL said. 
The department has already undertaken several enforcement actions alleging unpaid FFCRA leave, including one against a Best Western Plus hotel in Kansas, netting more than $5,000 in back wages, according to HR Dive.