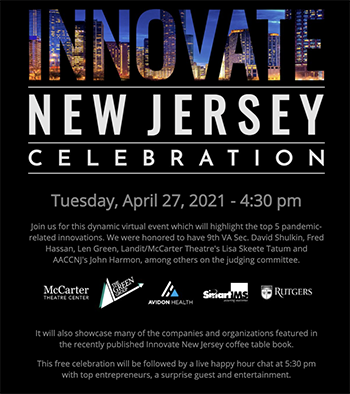 NJBIA is among the dozens of companies that will be part of the upcoming Innovate New Jersey Celebration, which will highlight the top five pandemic-related inventions and showcase the many innovative companies and organizations in New Jersey.
This free virtual event takes place at 4:30 p.m. on Tuesday, April 27. The celebration will be followed by a live happy hour chat at 5:30 pm with top entrepreneurs.
Many of the innovative companies, thought-leaders and organizations, including NJBIA, that were featured in the recently published "Innovate New Jersey" book will be part of the online celebration. To register to attend, go here.