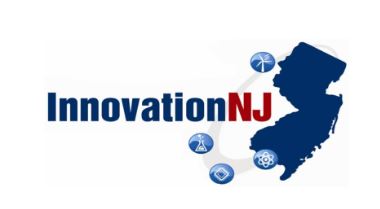 As automation continues to grow, low-cost countries may no longer enjoy a competitive advantage in the future, but the U.S. needs to be more aggressive in adopting robotic technologies, according to Justin Rose of the Boston Consulting Group.
How the U.S. Can Regain Its Manufacturing Edge
According to the Boston Consulting Group's Justin Rose, "Manufacturing in the U.S. has often been assumed to be in long-term decline, with the competitive advantage moving to low-cost countries such as Mexico and China. However, with advanced technologies likely to automate as much as 60% of factory tasks, low-cost countries may no longer enjoy a competitive advantage, and the U.S. could well regain lost ground. Still, the U.S. needs to be more aggressive in developing and adopting robotic technologies, according to Justin Rose, a partner and managing director in the Boston Consulting Group's Chicago office.
NJ Angel Investor Expansion Signed into Law
A new law doubling the tax credit available under the state's Angel Investor Tax Credit program will make it easier for startups and emerging technology businesses to attract the private investment they need to succeed, and will also boost New Jersey's growing innovation economy.
Senator Menendez, Booker Announce $1.6M to Create Model STEM Program
The National Science Foundation (NSF) funding will allow Kean University to develop a program to increase the retention and completion rates of students studying computer science and information technology (IT).
Telecom's Role in the New Industrial Revolution
According to Lisa Goulian, "The modern world of telecommunications is experiencing what's known as the 'Fourth Industrial Revolution,' characterized by advances in robotics, artificial intelligence, quantum computing, biotechnology and the Internet of Things (IoT), among other categories.
NJIT to Establish New Institute for Data Science
The new institute will focus on cutting-edge interdisciplinary research and development in all areas pertinent to digital data.
Lozano Touts Changes after Year at Choose New Jersey
Jose Lozano understands that economic incentive packages are a key element in bringing companies to a new location. He also feels they are not the only one. As he marked the first anniversary of running Choose New Jersey as its CEO and president in June, Lozano cited one statistic on incentives that he feels few in the state realize.
Useful Stats: NIH Awards by State, 2009-2018
According to SSTI, "As the largest public funder of biomedical research in the world, NIH awards are of particular importance to the technology-based economic development community. Including new data for FY 2017 and FY 2018, this edition of Useful Stats serves as an update to an August 2017 article highlighting NIH awards by state over the past decade. In FY 2018, NIH awarded a total of $28.3 billion in funds to the 50 states and territories.
NJ Tech Council 2019 Awards Celebration Nomination Form
The Tech Council's 23rd annual Awards Celebration recognizes and celebrates tech and life sciences companies for their accomplishments in leadership, collaboration & innovation. The deadline for nominations is Thursday, August 15. Self nominations are welcome. The event will take place on on Thursday, Novemeber 21 in Bridgewater.
Meet The Lenders
When: Tuesday, Jul 23, 2019
Where: Kean University, 1000 Morris Ave, Union
NJTC Summer Social
When: Tuesday, Aug 6, 2019
Where: NJ Tech Council, 96 Albany Street, Kilmer Square, New Brunswick
NJTC FINTECH 2019
When: Wednesday, Sep 18, 2019
Where: Jersey City
NJTC CIO CONF + AWARDS
When: Wednesday, Oct 2, 2019
Where: Deloitte, 100 Kimball Dr, Parsippany