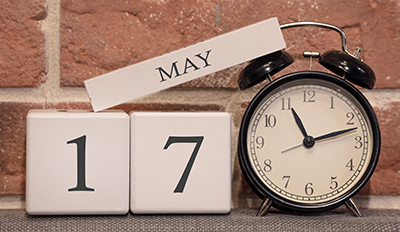 The IRS is giving taxpayers an extra month to file and pay their income taxes for the 2020 tax year because of the COVID-19 pandemic, but New Jersey has not decided whether it will follow suit and extend the deadline for filing state income tax returns.
The IRS announced late Wednesday that individual taxpayers can postpone federal income tax payments until May 17 without penalties and interest, regardless of the amount owed. However, New Jersey state income taxes are still due on April 15 unless the state decides to follow the federal government's lead, as it did in 2019.
The New Jersey Business Coalition, of which NJBIA is a member, recently wrote to Gov. Phil Murphy asking him to make the state's tax return deadline coincide with the federal government's filing and payment deadline.
"If New Jersey does not conform to an IRS postponed filing deadline, it will, in effect, negate the benefits of the federal deadline extension," the New Jersey Business Coalition letter said.
Last year, the IRS pushed back the federal tax filing date even further to July 15 and New Jersey and many other states followed suit. However, the delay in the receipt of state tax revenues caused havoc in the budget process for New Jersey and other states whose fiscal year starts July 1. New Jersey had to adopt an interim three-month budget on July 1, followed by a nine-month budget on Oct. 1.
NJBIA Vice President of Government Affairs Chris Emigholz said Thursday that postponing this year's filing deadline until May would be a good compromise.
"May 17 gives taxpayers and the government agencies that process their returns a little extra time without inflicting too much disruption into state budget timelines," Emigholz said.
For more information about the IRS announcement, go here.