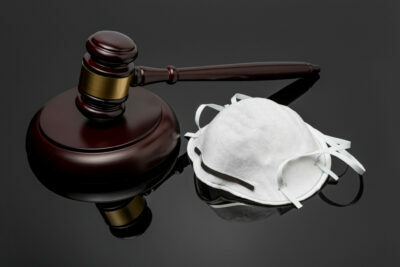 When college campuses abruptly shuttered during the coronavirus outbreak last spring and institutions switched to online learning, many returned room and board money to students. However, few decided to refund tuition. 
Higher Education Dive reports there have been more than 100 lawsuits filed in federal and state courts (including at least two in New Jersey) in which students seek refunds of tuition and fees, arguing that online programs don't deliver the same college experience as in-person classes and campus activities.  
A federal judge recently ruled that the case brought by three students against a private New York university may proceed. U.S. District Court Judge David Hurd rejected legal efforts by Rensselaer Polytechnic Institution (RPI) to dismiss the students' lawsuit seeking refunds for spring and summer tuition when the campus was closed due to the coronavirus.  
The students in this case claimed that RPI programming emphasizes real-world work experiences and requires them to be on campus. Hurd agreed that the students might succeed in court and allowed the case to go to the discovery phase in which both parties gather more information to be used in the case. 
In his ruling the judge wrote he understood RPI's frustration and that the pandemic has put the university in an "impossible position," but he also noted the students did not ask for their lives to be disrupted either.  
"The purpose of this litigation is not to apportion blame," Hurd wrote in his Dec. 16 opinion. "It is only to ensure that the hardship imposed by the present state of the world falls justly." 
According to Higher Education Dive, some legal experts are skeptical that students and families will eventually win these breach-of-contract cases. 
 Audrey Anderson, counsel with law firm Bass, Berry & Sims and former general counsel for Vanderbilt University, told Higher Education Dive she expects some lawsuits like RPI's would move into the discovery phase. This could in turn prompt schools to settle for a lower sum to avoid costly litigation, she said. 
The breach-of-contract cases that would proceed, she predicted, are those against big residential colleges that advertised the strength of their on-campus programs.