Employers would retain their right to enforce drug-free workplace policies under the latest version of a bill to legalize, regulate and tax recreational marijuana. The bill was approved by Senate and Assembly committees Monday night and is now in position for a vote by both houses of the Legislature, possibly as soon as March 25.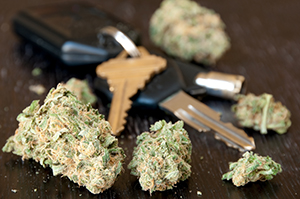 The "New Jersey Cannabis Regulatory and Expungement Modernization Act" (S-2703/A-4497) would make it legal for adults 21 and over to possess up to 1 ounce of marijuana, but employers would still be allowed to prohibit employees from being under the influence or bringing the drug to work. Last week, that provision – which NJBIA strongly advocated for – was temporarily removed from the legislation as part of a drafting error. It was reinstated soon after NJBIA expressed its concerns.
"Current law allows employers to prohibit employees from coming to work under the influence of alcohol or drugs – or even legal prescription medications that are being abused," said NJBIA Vice President of Government Affairs Michael Wallace said. "NJBIA is pleased that an earlier drafting error that omitted employer protections is back in the legislation so that workplace safety isn't jeopardized."
Gov. Phil Murphy is expected to sign the marijuana legalization bill, should it reach his desk. The governor's FY 2020 budget forecasts $60 million in tax revenue from legal marijuana sales, which would be taxed at $42 an ounce.
The Assembly Appropriations Committee and Senate Judiciary Committee voted 6-1 and 6-4, respectively, to release the legislation and advance it to the full Assembly and Senate for a vote. The two committees also approved bills that would expunge the records of people previously convicted of minor marijuana offenses and expand the state's medical marijuana program.