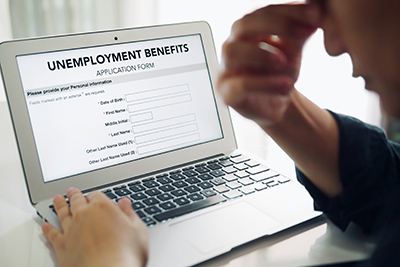 The number of initial unemployment applications declined for the third straight week in New Jersey, with 2,000 fewer new claims recorded last week, according to the state Department of Labor and Workforce Development. 
DOL has disbursed a record $22 billion to claimants since the COVID-19 pandemic took hold almost a year ago in March.   
For the week ending Jan. 30, DOL reported 14,606 initial unemployment claims – a decrease of about 12% from the prior week. Nearly 2 million initial unemployment claims have been received since mid-March 2020, and eligible claimants have received, on average, $15,167 in benefits.   
The Department has also issued four weeks of supplemental $300 unemployment payments, made available in the federal Continued Assistance for Unemployed Workers Act, to claimants currently collecting unemployment benefits.    
Most New Jersey claimants have had no interruption in benefits since passage of the 11-week extension made available under the new federal stimulus legislation, DOL said. However, about 75,000 claimants whose previous eligibility had expired are experiencing a lapse in benefits as DOL works to reprogram its system. 
"I know this is of little comfort to the residents who are anticipating these added benefits, and many have expressed anger with us over the delay," Labor Commissioner Robert Asaro-Angelo said Thursday. 
"Unfortunately, the relief wasn't signed into law until the last possible moment, and many states, including New Jersey, are in the process of reprograming their systems. Claimants all over the country are facing the same situation," he said.