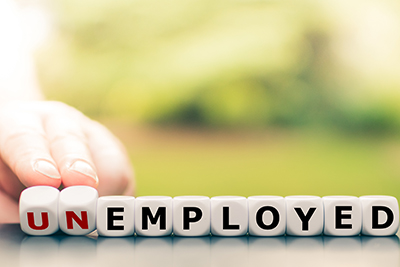 Total nonfarm wage and salary employment in New Jersey increased by 66,000 in August to a seasonally adjusted level of 3,820,000, according to estimates released by the U.S. Bureau of Labor Statistics on Thursday.
New Jersey has now regained a total of 409,400 jobs in the four months since April, or about 49% of the jobs lost due to the coronavirus pandemic and measures taken in response to it. The state's unemployment rate fell by 3.3 percentage points over the month to 10.9%.
Based on more complete reporting from employers, previously released total nonfarm employment estimates for July were revised higher by 2,100 to show an over-the-month (June – July) increase of 132,000 jobs. Preliminary estimates had indicated an over-the-month gain of 129,900. The state's July unemployment rate was revised higher by 0.4 percentage point to 14.2%.
In August, job gains were recorded in seven out of nine private industry sectors. Industries that recorded a job gain include education and health services (+12,200), leisure and hospitality (+10,500), trade, transportation, and utilities (+10,200), other services (+7,300), financial activities (+1,700), manufacturing (+1,400), and information (+1,100).
Professional and business services (-800) and construction (-300) recorded job losses for August.
Over the month, public sector employment was higher by 22,800. Gains at the local level (+12,200) were due to increases in the local education component while the increase in federal employment (+6,600) coincides with the hiring of temporary workers by the U.S. Census Bureau to complete the 2020 Census.