Legislation that would temporarily expand summer working hours for certain minors and help address New Jersey's current hiring crisis was championed by the New Jersey Business & Industry Association this week.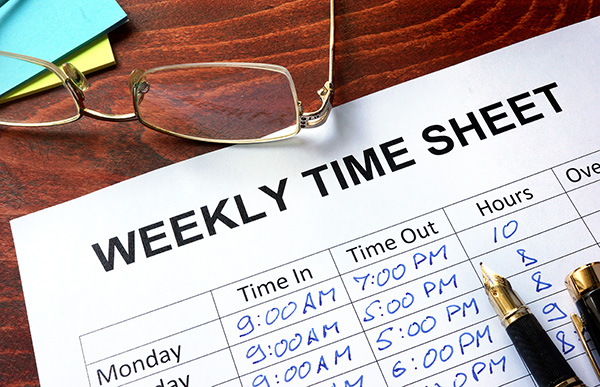 Bill S-3963 (Sarlo, D-36) would permit minors between 16 and 18 years of age to work up to 50 hours in a week during the summer, beginning on the last day of the minor's school year and ending on Labor Day – with written permission from a parent or legal guardian.
Currently, New Jersey youths age 16-18 are allowed to work up to 40 hours per week.
It was released by the Assembly Appropriations Committee on Wednesday and the Senate Budget and Appropriations Committee on Thursday. It is expected to get final votes in both chambers next week.
"This bill will give employers more flexibility to hire and fill the gaps left by non-returning workers as businesses continue to struggle to fill jobs, particularly in the seasonal and tourism industry," said NJBIA Vice President of Government Affairs Christopher Emigholz. "It will also make certain seasonal businesses less reliant on foreign workers.
"At the same time, it will also create greater opportunities for youth workers to earn more money between school years."
For his part, Gov. Phil Murphy suggested the expansion of teen work hours was a "good idea" in an appearance on "Ask the Governor" on News 12 this week.
Emigholz said that he hopes the signing of the bill won't be protracted should it reach the governor's desk.
"There's a very short window of time for this bill to have a positive impact for employers," he said.
Over the past few months, NJBIA has advanced multiple recommendations to Gov. Murphy and the Legislature to address New Jersey's hiring crisis – including reforming work requirements for youth workers and loosening restrictions of childcare facilities, which the governor did a few weeks ago.
Other outstanding recommendations by NJBIA include:
Enhanced communications that "available for work" requirements will be enforced
Creation of a portal for employers to report to the state Labor Department refusals to work by prospective employees
Reopening one-stop career centers in person
Lump sum federal unemployment insurance payment to motivate workers currently collecting $300 federal stimulus to return to work
Provide tax credits to employers struggling to raise wages in order to be competitive
A comprehensive Return to Work communications campaign by the state to empower New Jersey's idle workforce to return
"Expanding summer working hours for minors is definitely a positive step, but there is much more that we can and should be doing to address New Jersey's hiring challenges," said NJBIA Chief Government Affairs Officer Chrissy Buteas.
"Every day we hear reports of businesses, many of which are increasing their pay scales or incentives, unable to fully open – or reopen at all – because they can't fill open positions. We continue to strongly push our policymakers to do as much as they can to help our employers hire."