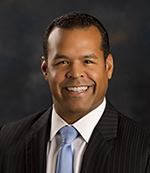 On behalf of our member companies that provide more than 1 million jobs in the state and make the New Jersey Business & Industry Association the largest statewide business association in the country, I am writing to share the following concerns on A-3575 and S-545.
The bill would prohibit an employer from requiring a credit check on a current or prospective employee, unless the employer is required to do so by law, or reasonably believes that an employee has engaged in a specific activity that is financial in nature and constitutes a violation of law.
The bill permits credit inquiries of current or prospective employees and allows an employer to take employment action if credit history is a bona fide occupational qualification of a particular position or employment classification.
NJBIA has proposed amendments to the sponsors that incorporate language included in the credit check laws of other states and amendments to the bill's lawsuit provisions.
In terms of what other states are doing, Connecticut, Washington and Oregon allow employers to conduct credit checks if they have "a reasonable belief" that information contained in a credit inquiry is "substantially job-related." California and Maryland give employers discretion for positions involving access to bank/credit card information and social security and driver's license numbers.
NJBIA believes provisions like these are important to ensure New Jersey is not an outlier and to reflect current workplace dynamics. Many employees perform a wide variety of duties that are not always specifically mentioned in their job descriptions. This is often the case for small employers.
The other change that we are seeking is to the bill's penalty section. The bill contains strong monetary penalties. It also creates a new right to sue. We are asking that the lawsuit provision be removed.
In conclusion, we respectfully ask the sponsor and committee to consider our proposed amendments that would include language from other states' credit check laws that provide more flexibility and to remove the additional private right of action provision in the bill.
Until these amendments are made, NJBIA respectfully asks that you vote NO on A-3575/S-545.