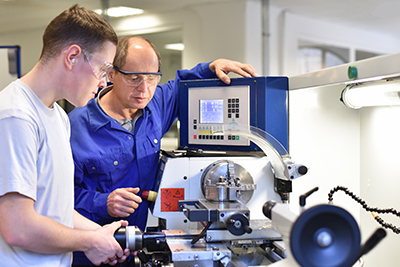 An Assembly committee has approved two bills supported by NJBIA that provide $249 million for career vocational and technical education from the Securing Our Children's Future Fund.
The Assembly Appropriations Committee on Wednesday released A-5888 (DeAngelo/Armato/Quijano), which appropriates $26.4 million for Career and Technical Education (CTE) at nine county colleges. The committee also released A-5889 (Mazzeo/ Zwicker/Johnson), which appropriates nearly $223 million for CTE in 17 county vocational school districts.
Both bills move to the full Assembly, where a June 21 vote has been scheduled.
"This funding is critical at a time when we have seen the growing demand for CTE far exceed the capacity available for interested students," said NJBIA Chief Government Affairs Officer Chrissy Buteas. "At the same time, a skills gap in New Jersey has left good-paying jobs unfilled.
"These appropriations will help bridge that gap and ultimately strengthen New Jersey's workforce pipeline. We thank the sponsors and the committee for their support today."
The grants are supported by $500 million in bonds authorized by the Securing Our Children's Future Bond Act, which was championed by NJBIA, and approved by New Jersey voters in November 2018.
The bond act originally derived from bipartisan legislation sponsored by Sen. Steven Oroho (R-24) and Senate President Steve Sweeney (D-3). In addition to providing funding for CTE programs in county colleges and county vo-tech school districts, the bond act also provided funds for water infrastructure projects in school districts and school security projects.
The Assembly Appropriations Committee also released bills appropriating funds for water infrastructure and school security projects on Wednesday. A-5886, sponsored by Assemblyman Ralph Caputo (D-28) appropriates $66 million for security projects in 494 districts and A-5887, sponsored by Assemblyman Daniel Benson (D-14) appropriates $6 million for water infrastructure projects in 26 school districts. Both bills are also scheduled for a full Assembly vote on June 21.