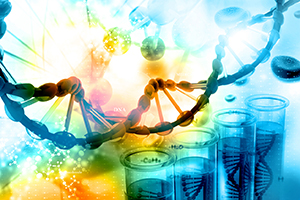 The New Jersey Business & Industry Association supports legislation before the Legislature today that would create a 17-member New Jersey Commission on Science, Innovation and Technology to promote and coordinate high-tech research and entrepreneurship in the state.
The legislation would replace the former New Jersey Commission on Science & Technology, which has not been active since 2010, with a new commission that adds innovation to its name to reflect its focus on sustaining future high-tech industries that keep New Jersey on the innovation map.
The bills, S-2329 (Singer, R-30; Sarlo, D-36), and A-3652 (Zwicker, D-16; Coughlin, D-19), are scheduled for a vote in the Assembly and Senate today.
"The added focus on innovation in this bill falls in lockstep with one of NJBIA's core missions of regaining New Jersey's status as an innovation leader," NJBIA Chief Government Affairs Officer Chrissy Buteas said. "NJBIA commends the sponsors of this legislation supporting the important goal of bolstering New Jersey's innovation ecosystem."
The legislation establishes the new commission in, but not of, the Department of the Treasury, and provides for new membership. In addition, the new commission would appoint an Innovation Council from its membership to focus on strategies for leveraging the transfer of technology research between academia and industry.
"Academic-industry collaborations could be stimulated through the creation of advanced technology centers, innovation partnership grants, business incubation facilities and technology extension services," Buteas said.