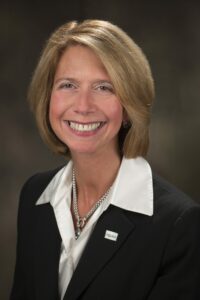 NJBIA wants lawmakers to remember the most important issues to the state's job creators—affordability and competitiveness—as they pursue their aggressive agenda.
In an op-ed that ran yesterday in several news outlets, NJBIA President and CEO Michele Siekerka said policymakers must observe new legislative actions "through a lens that considers the cumulative cost to businesses, regional competitiveness and affordability.
"Otherwise," she said, "we risk losing our businesses, having them stagnate here or expand elsewhere; none of which will help grow and strengthen our economy."
Siekerka looked at several key issues: the $15-an-hour minimum wage, expansion of paid family leave, a new tax on stormwater runoff, and new legal liabilities in insurance.
"It's critical that our policymakers take full stock of the cumulative impacts already placed on New Jersey businesses this year before putting more obligations on the backs of our job creators," she says.