Amazon made it official today, announcing it is canceling plans to build a headquarters campus in New York City because of local opposition.
Unfortunately, this is not good news for Newark: Amazon said in a blog post that it was not going to revisit its nationwide location search, but would move ahead with existing plans to expand in Arlington, Virginia and Nashville, Tennessee.
The State of New Jersey and Newark had put together a $7 billion package of incentives to attract the second headquarters and made the first cut of places for consideration. When Amazon's New York move started facing pushback, some speculated that it could offer a Newark an opportunity to renew its bid.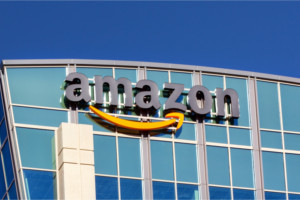 As for the company's decision on New York, it said, "We are disappointed to have reached this conclusion—we love New York, its incomparable dynamism, people, and culture—and particularly the community of Long Island City, where we have gotten to know so many optimistic, forward-leaning community leaders, small business owners, and residents."
During its year-long HQ2 search, Amazon invited cities and states to present it with proposals for locating a second headquarters, which would bring 50,000 jobs and $5 billion in investments to the winner. The Washington Post reports that Amazon plans to put at least 25,000 jobs in Arlington and 5,000 in Nashville. New York was scheduled to get 25,000 jobs under the original announcement.