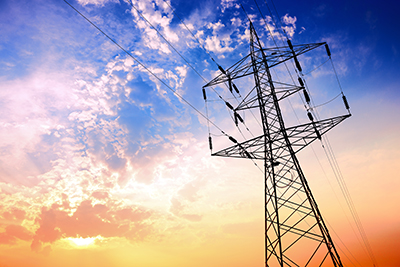 Atlantic City Electric is inspecting more than 1,300 miles of aerial transmission lines by helicopter and infrared camera in South Jersey, as part of an effort to ensure its equipment is prepared to handle extreme conditions.
The inspections, which began this week, will take place in Atlantic, Burlington, Camden, Cape May, Cumberland, Gloucester, Ocean and Salem counties. They are not expected to impact energy service.
The helicopters conducting the aerial inspections will fly low at a moderate speed, completing comprehensive visual inspections of transmission lines and guy-wire grounding, which is used to support utility poles and protect against potential issues.
"Whether it's a record heat wave, intense thunderstorm or major hurricane, inspections, such as these, help us ensure our systems and equipment are prepared to handle the extreme conditions we continue to see across our service area," said Gary Stockbridge, Atlantic City Electric region president. "This work is essential to our operational success and making sure we can provide our customers the safe, reliable energy services they expect from us, no matter what."
For more information, click here.