Bayer is raising the bar on its goal of providing hands-on science experiences for children. Having already exceeded its goal of 1 million a year early, the Whippany-based company is going for 5 million by 2025. Read this story and more in Innovation NJ'sweekly update.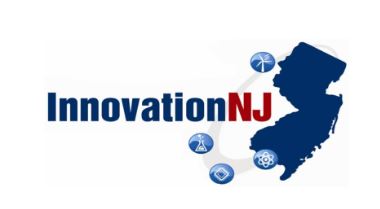 Bayer Pledges 5 Million Hands-On Science Learning Experiments for Children
On the verge of surpassing its goal of providing 1 million hands-on science experiences to children in the United States by the year 2020, Whippany-based Bayer announced its next ambitious goal – to provide a total of 5 million such experiences by the year 2025.
Drew's 33rd Annual ResMed Course Now Open
Registration is open for the 33rd Annual ResMed Course: The Residential School on Medicinal Chemistry and Biology in Drug Discovery, hosted by Drew University in Madison, NJ on June 9-14, 2019. NJ ResMed is a week-long graduate/professional-level course providing an accelerated program for medicinal chemists, biologists and other industrial and academic scientists who wish to broaden their knowledge of the drug discovery and development process.
Research with NJ Honored for Fostering Innovation in NJ
Research with NJ, a free portal that showcases New Jersey's experts in science, technology, engineering and mathematics (STEM), was among projects and industry leaders honored during the New Jersey Technology Council's Awards Celebration Dec. 7. The honorees were recognized for their contributions to the Garden State's innovation ecosystem.
NOL Approvals Top $1 Billion as Program Celebrates its 20th Anniversary
The New Jersey Economic Development Authority (EDA) announced Dec. 8 that it has approved more than $1 billion in funding for over 540 technology and life sciences companies through the Technology Business Tax Certificate Transfer Program, more commonly known as the Net Operating Loss (NOL) Program, since the program's inception 20 years ago.
Using Science to Inform State Policymaking
According to Devashree Saha, "Science and scientists have played an important role in the field of policymaking, informing and guiding decisions on a wide range of issues, including healthcare, land management, pollution, transportation and even social issues."
NJ Innovation Institute to Receive Innovation Strategies Funds
At SSTI's 2018 Annual Conference last week, the U.S. Department of Commerce announced 40 awardees for $21 million in the latest round of the Regional Innovation Strategies program. The program, which makes grants for the i6 Challenge and Seed Fund Support, has now provided $78 million to 180 projects across 46 states, DC and Puerto Rico.
Murphy unveils STEM Fast-track Program for 3 High Schools
According to NJBIZ, "Gov. Phil Murphy unveiled a new program for three of New Jersey's urban high schools aimed at preparing the state's students for careers in science and technology. Speaking at the Panther Academy in Paterson Dec. 4, Murphy unveiled the Pathway in Technology Early College High School (P-TECH) program where a student, upon completion, will graduate with both a high school diploma and associate degree."


Rutgers-Eagleton Initiative Will Narrow the Divide Between Science and Politics
The Eagleton Science and Politics Fellowship Program will give four participating New Jersey legislative or executive offices the assistance of a trusted in-house science advisor. The Fellows will be Ph.D.-level scientists and engineers who will serve as full-time science aides for one year.


BioNJ'sPatient Advocacy Summit
When: Thursday, Dec. 13, 1 p.m. – 6 p.m.
Where: Celgene Corporation, 179 Passaic Ave., Summit
CEO Forum – Strategic Partnerships and Joint Ventures
When: Monday, Jan. 14, 2019, 8 a.m. – 10 a.m.
Where: 502 Carnegie Center Drive, Princeton