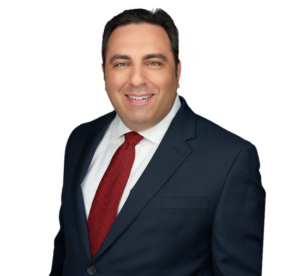 Googling someone's name is no big deal, unless that someone happens to be applying for a job at your company. Checking a job applicant's Facebook page or Instagram account comes with hidden legal liabilities that many businesses may not realize.
The problem is once you've seen information about an applicant it would be hard to prove that you did not consider it during the hiring process. And if that information learned is about the applicant's protected classification such as his/her age, race, religion, national origin, disability, sexual orientation, or gender identity or expression, and was in any way known by the hiring managing, it could wind up costing you if the applicant is rejected and sues for discrimination.
"If you look at someone's social media account, you're going to have access to information that you would not get through traditional means," said Michael A. Shadiack, partner and chair of the Labor & Employment Practice Group at the law firm Connell Foley LLP.
"If it's information you legally can use in your hiring decision, such as illegal drug use or poor communications skills by the applicant, then that is permitted," he said. "But if the applicant can claim he/she was denied the job opportunity because of his/her protected classification such as age, race, religion, national origin, disability, sexual orientation, or gender identity or expression, the employer could face a lawsuit."
Conducting a social media search is not illegal, but employers need to protect themselves. Shadiack suggests taking these four steps:
Get consent. Inform the applicants that you will conduct a social media search and get their consent in writing. Be sure to limit the search to public posts, however: it is illegal in New Jersey for an employer to request an applicant to disclose his/her social media passwords and log-in information to access the applicant's private social media postings.  If the applicant refuses to consent to such a search, the employer can consider eliminating them from consideration.
Be consistent. Designate a specific set of social media sites to be searched and search only those sites. Likewise, conduct the same search for each and every job candidate so that there is rationality to the process. "If a plaintiff can prove that he/she was the only job candidate out of multiple candidates that the employer searched on social media, the employer would have a harder time defending the conduct in court," Shadiack said.
Separate researchers from hirers. Designate a non-decision maker—someone outside the hiring process—to do the social media background searches. That way they can filter out any information that cannot be considered by the hiring manager. The researcher should be responsible for gathering the information found through social media and passing along to the hiring manager only that which can lawfully be considered during the hiring process.
Verify what you find. "How do you know what someone posted on another person's social media site is true?"  Shadiack asks.  It is best to verify that information through reliable sources (e.g., public records) before considering the information.