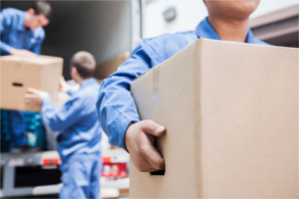 Billtrust, a leader in B2B accounts receivable automation, celebrated the official opening of its new corporate headquarters in Lawrenceville, today. The company remained in New Jersey thanks, in part, to the NJ Grow grant, available through the New Jersey Economic Development Authority.
The new 87,000-square-foot headquarters provides the Billtrust team with state of the art technology, over 50 different meeting and collaboration spaces, indoor and outdoor fitness facilities, three separate coffee bars, ergonomic desks and white noise cancelling technology.
"We're excited to have a new home in Lawrenceville for our corporate headquarters and continue our commitment job creation in New Jersey," said Billtrust Founder and CEO, Flint Lane. "The Billtrust culture is unique and this space reflects that with more collaborative spaces and state of the art technology which will allow our teammates to thrive."
"The EDA is committed to supporting the State's vision for reclaiming New Jersey's leadership in innovation," said EDA CEO Tim Sullivan. "Thriving technology companies like Billtrust that choose to invest and expand in the State will play a critical role in achieving that vision by driving economic activity, providing attractive career opportunities, and fostering a climate that encourages novel thinking."
Over the past 17 years Billtrust has committed to contributing to the local communities, and has consistently supported organizations such as Big Brother Big Sister NJ, Trenton Area Soup Kitchen, Habitat for Humanity, and others.
"Our new HQ in Lawrenceville as well our Denver and Chicago work environments recognize the reality that the individuals on our team are what makes Billtrust succeed. These investments represent our commitment to serving our team with world-class resources to facilitate collaboration and growth," said Billtrust President, Steven Pinado.
The new corporate headquarters puts all Billtrust New Jersey corporate offices under one roof for the first time since March of 2015. Billtrust operates five additional facilities and is also actively growing its teams in Denver and Chicago.