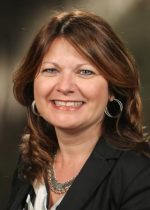 For the uninitiated, ChamberLink is a partnership between NJBIA and 21 local business organizations for the mutual benefit of our member companies. We coordinate our activities, join together in advocacy, and offer member pricing to our events for our partners.
The U.S. Green Building Council will hold its Build it Better conference Thursday in Jersey City, attracting attendees from 10 states to network, learn, and share ideas on building performance.
Even though this will be the first conference of its kind, it has all of the trappings of a signature event. Over 1,800 USGBC member companies along with 9,900 LEED accredited professionals and hundreds of green building experts are invited to network, learn, and earn continuing education credits.
USGBC Build it Better: Jersey City 2019 will cover new legislation and what it means for green building and LEED; building performance and human health; and how "where we live matters." Sessions will be presented by building leaders in the region, including professionals from the New York City Department of Buildings, Gensler, Colgate-Palmolive and more.
Green building and LEED certification are great ways for businesses of any size to show their environmental bona fides, reduce energy costs, and save money.
Good luck, all! I know it will be a great event.
I also want to take the opportunity to welcome the newest member of ChamberLink, the Monmouth-Ocean Development Council. NJBIA has had a well-established working relationship with the MODC for years, so it's great to have them on board as an official ChamberLink participant.
Established in 1965, the MODC is a networking and advocacy group dedicated to supporting the business environments of Monmouth and Ocean counties. It offers its members opportunities to collaborate and influence the direction of the region's business community, develop profitable business relationships, and access to networking events and seminars.
Speaking of networking events and seminars, here are a few coming up this week: