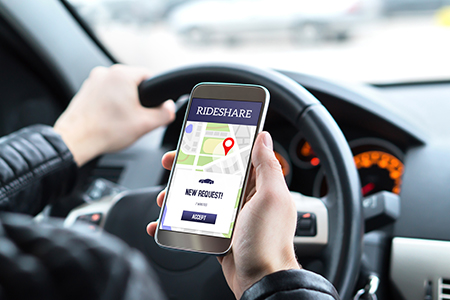 NJBIA has joined a group of community, faith-based, business and tech organizations that have banded together as the New Jersey Coalition for Independent Work to help elevate the voices and needs of New Jersey's independent app-based workers. 
The New Jersey Coalition for Independent Work includes community faith-based organizations, various chambers of commerce, and app-based ridesharing and food delivery companies such as Lyft, Uber, DoorDash and Instacart. The group's goal is to ensure app-based workers get benefits and protections they need while also preserving their flexibility and independence. 
Flexible work arrangements give independent workers the ability to choose when, where, and how long they want to work, making this type of work important for people who are also going to school, caring for children or elderly relatives, or simply need to earn extra income.  During the pandemic, app-based work has been a lifeline to thousands who have lost their jobs. 
"The strength of the New Jersey economy relies on our ability to innovate and adapt as we reopen and rebuild from the COVID-19 pandemic," said NJBIA President & CEO Michele Siekerka. "We must embrace and strengthen the gig economy moving forward with innovative solutions that reflect how people are working and living in today's modern economy." 
Visit the New Jersey Coalition for Independent Work website here for more information.