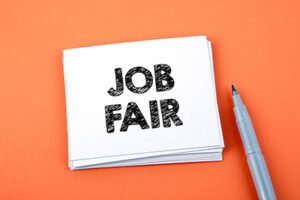 The Greater Raritan Workforce Development Board (GRWDB) is hosting a "Drive-Thru Job Fair" from 10 a.m. to 1 p.m. on Oct. 15 at the Somerset Patriots' TD Bank Ballpark in Bridgewater.
Employers who would like to participate are asked to provide 500 one-page recruitment flyers measuring 8.5 x 11 inches or smaller. GRWDB team members wearing masks and gloves will collate and insert employers' flyers into bags and distribute those bags to job-seekers as they drive through.
Recruitment flyers, which may be one- or two-sided, should contain the employer's name, location, the available position, and how to apply. Businesses should also consider including details about the company, benefits and/or wages, an email or phone contact, and an Equal Opportunity statement.
Employers can drop off flyers at the main entrances of either 27 Warren St. in Somerville or 6 Gauntt Place, Building 3, in Flemington. To register for the job fair, or obtain more information, contact Paul Grzella at grzella@co.somerset.nj.us, or call 908-203-6044.