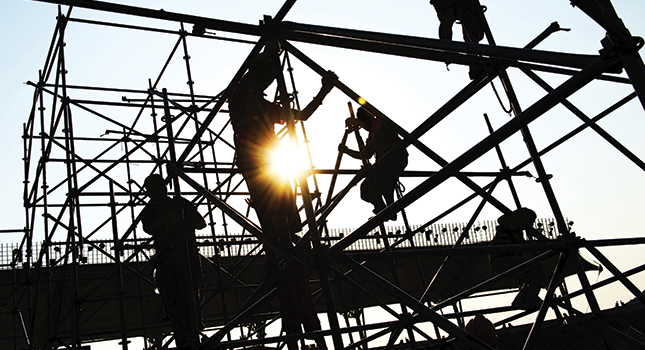 The Commercial Construction Index survey says more builders and contractors are turning to high technology, including drones, virtual reality and robotics.
The quarterly survey conducted by USG Corporation and the U.S. Chamber of Commerce said three out of four contractors are expected to adopt one or more of the technologies surveyed in the next three years.
"Notably, all of the technologies included in the survey are expected to grow in use," the report stated. "Respondents expect drones, equipment tagging, wearable technologies and RFID tagging to be most widely adopted, with the use of wearables expected to increase by the greatest amount. These findings suggest that the commercial construction industry is beginning to embrace many of the emerging technologies available in the marketplace."
The labor shortage has hit the construction industry especially hard, a factor that seems to be pushing the use of new technologies. According to the survey, two-thirds of respondents cited improved productivity as main benefit of technology.