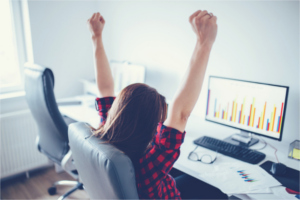 "The thing about marketing trends, particularly for B2B marketers, is that they change frequently. If you don't stay on top of them, you risk missing out on serious potential for revenue growth and customer acquisition," says Brenda Stoltz, CEO and founder of Ariad Partners.
Writing for Allbusiness.com, she taps some top talent in the marketing industry to highlight some new trends in digital marketing, including how emails are getting creepy, but in a good way.
She also has insights into making content marketing more interactive and the rise of AI and chatbots.
"If you're serious about reaching your customers on their terms, pay attention to these trends," she writes. "While they may evolve (or even disappear completely) over time, right now they are an effective means to build a real and sustainable relationship with your audience."