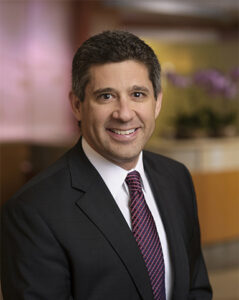 The Deferred Action for Childhood Arrivals (DACA) program will continue as is, after a federal judge denied Texas' motion to enjoin it, but DACA's future remains up in the air.
NJBIA believes halting the program could have negative effects on the economy and signed on to an amicus brief opposing the injunction.
Texas and other states are suing the federal government to stop implementation of DACA, which defers deportation actions against people who were brought to the U.S. as undocumented children. The program was put in place by the Obama administration, but not enacted as a law by Congress. Texas and other states argue that the creation of the program through executive action is illegal and therefore unenforceable.
Last month's ruling in Texas v. United States stopped short of halting DACA, which is the chief concern of New Jersey business groups.
"Our brief was not arguing that DACA is legal or is illegal," said David Leit of Lowenstein Sandler, LLP, who filed the amicus brief on behalf of NJBIA and other groups.  "We were saying that if DACA were suddenly halted by court action, it would cause significant economic harm to New Jersey companies and organizations. The court seemed to accept that argument."
"Here, the egg has been scrambled," District Judge Andrew Hanen said. "To try to put it back in the shell with only a preliminary injunction record, and perhaps at great risk to many, does not make sense nor serve the best interests of this country."
At the same time, Hanen made clear that he believes those seeking the injunction are right.
"The court said in very clear terms that it believes DACA is an illegal exercise of executive power," Leit said. "The language is pretty unequivocal."
So what happens next?
Ideally, Congress and the president would act legislatively and settle what should be done for immigrants in these circumstances. That seems unlikely, but not impossible. "They've tried a couple of times, as the judge in his opinion pointed out, and they weren't able to pass a bill," Leit said.
This case, Texas v. United States, is just one of several court cases about DACA, some of which conflict with each other, so, without congressional action, it would ultimately fall to the U.S. Supreme Court to decide.
Lowenstein Sandler took up the amicus project through the Lowenstein Center for the Public Interest. The Lowenstein team included David Leit, Gavin J. Rooney, and Craig Dashiell.