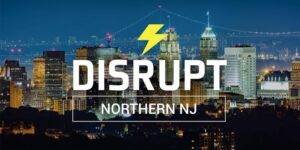 Logical Design Solutions (LDS) is hosting its second DISRUPT Northern NJ conference on May 10 at the Atrium in Florham Park, promising another lively evening of discussions about "The Future of Work" by a leading cast of New Jersey-based professionals. The roster of speakers will deliver ten spirited five-minute presentations.
"Our mission is to facilitate a provocative and rapid-fire information exchange that energizes, informs, and empowers people concerned with innovations in the areas of human capital, culture, and work design" said Mimi Brooks, CEO of LDS. "This will be an engaging evening with some of New Jersey's most innovative thinkers, who will share their perspectives on the changing nature of work and the effective use of digital technology."
NJBIA President and CEO Michele Siekerka will present at the event. Other presenters scheduled to speak include: Wendy Branche, Vice President of Talent Management & Engagement, ITT Corporation; Regina Hourigan, Manager of Innovation at Colgate-Palmolive; Brad Ivie, Managing Director, Business Strategy & Design, Logical Design Solutions; Jim Mahaney, Vice President, Prudential; Bruce Molloy, Chief AI Officer, Springboard.ai; David Opderbeck, Seton Hall University Professor of Law and Counsel, Gibbons PC; Anna Orgera, Partner, Mercer; and Beverly Tarulli, Vice President – Human Capital Strategy & Workforce Analytics, PepsiCo.
"It's an honor to be part of this diverse group of speakers providing forward-thinking approaches for advancing the tremendous personal capital we have in New Jersey's workforce," Siekerka said. "This will be a high-participation event. I look forward to hearing about the latest innovations in talent, technology, and business."
The first DISRUPT / NNJ conference, held last October, engaged nearly 200 attendees from large and small companies across New Jersey, including technology, businesses, large consultancies, independent consultants, and venture capitalists.
For more information and to purchase tickets for the May 10 event, visit the DISRUPT / NNJ Eventbrite page. Read the key takeaways from the October event for highlights and speaker videos.