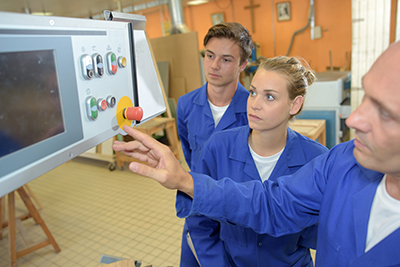 The NJ Department of Labor and Workforce Development (LWD) recently released the FY20 Growing Apprenticeship in Nontraditional Sectors (GAINS) Notice of Grant Opportunity (NGO).
The purpose of the GAINS program is to promote the expansion and development of United States Department of Labor (USDOL) approved Registered Apprenticeship programs that drive economic development through skills and educational attainment, and create pathways to better-paying careers and advanced credentials.
While this NGO describes ten (10) sectoral/occupational areas of focus, all occupations that are recognized by US DOL as "apprenticeable" are encouraged to apply.
LWD will conduct two Technical Assistance Workshops on Monday, September 23rd and Monday, October 7th. Details and a link to register for the workshop is contained within the NGO.