Presented by the
Women Business Leaders Council
We so often get lost in our day-to-day lives, tending to our families and our jobs but neglecting ourselves. But is this the right path?

Join us on Wednesday, September 20 for a virtual event with Queen Stewart as we discuss the importance of finding joy while you have the time and privilege of life. Stewart will share her personal experiences as a breast cancer survivor and discuss ways to explore hidden or left behind talents or interests that you too can pursue. By creating urgency in your life, you can live more fully and be open to finding joy.
By joining our Women Business Leaders Council, you get to connect with professionals from many different business backgrounds who share an interest in staying informed and engaged on emerging issues that create opportunities for business success. All of our councils are open to members and future-members.
Councils are free to members. If you are a future-member you will be invoiced $19 upon registration.
Our Featured Speaker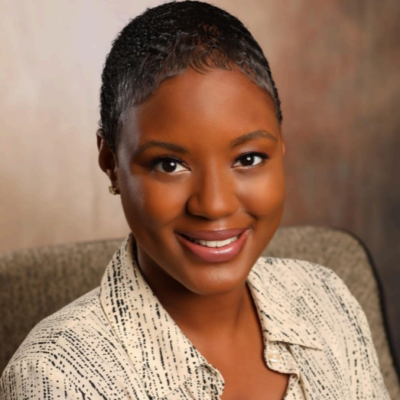 Queen N. Stewart, Esq.
Through cancer, came urgency. An urgency for Queen to live her life and find joy. Just prior to her Stage 3 breast cancer diagnosis, Queen managed a successful law office out of Cherry Hill, NJ. She, her husband and two daughters live in Voorhees, NJ.
From the very beginning, Queen decided that she would make the best out of her cancer journey. She began pursuing interests that she set aside, such as comed and singing. Her adventures have been documented via film and social media which will lead to the release of a full length documentary entitled "Create Urgency".
Queen's journey has been written about in a number of local publications in addition to being spotlighted on CBS News. She has taken up motivational speaking as a way to share this important message of Urgency.
Queen grew up in Monmouth County, attended Montclair State University and later attended Rutgers School of Law in Newark.