Presented by the
Women Business Leaders Council
We so often get lost in our day-to-day lives, tending to our families and our jobs but neglecting ourselves. But is this the right path?

Join us on Wednesday, September 20 for a virtual event with Queen Stewart as we discuss the importance of finding joy while you have the time and privilege of life.

Stewart will share her personal experiences as a breast cancer survivor and discuss ways to explore hidden or left behind talents or interests that you too can pursue. By creating urgency in your life, you can live more fully and be open to finding joy.
By joining our Women Business Leaders Council, you get to connect with professionals from many different business backgrounds who share an interest in staying informed and engaged on emerging issues that create opportunities for business success. All of our councils are open to members and future-members.
Our Featured Speaker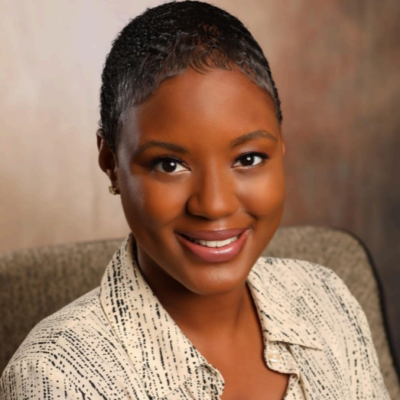 Queen N. Stewart, Esq.
Reformed Attorney,
Breast Cancer Survivor,
& Founder, Create a Sense of Urgency, LLC (Create Urgency)
Queen Stewart started an "entertainment with a purpose" company, Create a Sense of Urgency, LLC "Create Urgency". Through Create Urgency, she hosts comedy shows, serves as a keynote speaker, and creates content online. She also has filmed a documentary chronicling her breast cancer journey all in the hopes of inspiring and encouraging others to find joy in their lives while they still have the time.
CBS Philadelphia, SJ Mag, 70and73, as well as the Sun Paper have all written about her inspiring story.
Queen was a 2023 Camden County Freedom Medal Award recipient for her work educating her supporters online throughout her breast cancer treatment.