Healthcare professionals continue to see the impact of COVID-19 on the mental and behavioral health of both children and adults. In fact, eating disorders among teens increased the most substantially during the pandemic with the proportion of eating disorder-related Emergency Department visits among teenagers nearly doubling between 2019 and 2021.
Join us for a webinar led by Christine DeSouza, MS, RD, CEDRD-S and Beth V. Marotta, M.Ed., M.S.W., LCSW, both from Robert Wood Johnson University Hospital Somerset on Thursday, October 27 as they:
provide an overview of the different types of Eating Disorders;
identify the signs/symptoms; and
review the most appropriate treatment options.
The most important thing you can do to help a colleague, friend or family member who may be struggling, is to learn how to identify the signs and symptoms of Eating Disorders.
For more information about RWJUH Somerset's nationally recognized Eating Disorders Program, please visit: https://www.rwjbh.org/eatingdisorders
Unable to attend our meeting live? No worries!
Still register and we will send you the recording afterward.
Our Presenters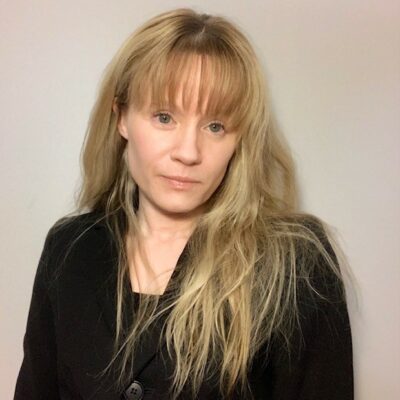 Christine DeSouza, MS, RD, CEDRD-S
Nutrition Coordinator, Behavioral Health Outpatient Services at Robert Wood Johnson University Hospital Somerset
Christine is a registered dietitian and nutrition therapist with more than 20 years of experience in the field of eating disorders. She is a Certified Eating Disorder Dietitian and approved supervisor through the International Association of Eating Disorder Professionals. She is also member of the International Federation of Eating Disorder Dietitians, the Academy for Eating Disorders, the Academy of Nutrition and Dietetics and the Behavioral Health Nutrition Practice Group.
Christine received a bachelor's of science degree in health sciences with honors from the University of Medicine and Dentistry of New Jersey and master's of science degree in clinical nutrition from Rutgers University. Christine is passionate about educating other health professionals about eating disorders and helping patients improve their relationship with food using a non-diet, weight inclusive, Health at Every Size ® approach.
Beth V. Marotta, M.Ed., M.S.W., LCSW
Licensed Clinical Social Worker, Eating Disorders Unit, Robert Wood Johnson University Hospital Somerset
Beth is a Licensed Clinical Social Worker with over 25 years of experience. Beth began her career working with the chronically mentally ill. Her passions soon led her into working directly within the field of Eating Disorders. Beth has worked at RWJUH Somerset in the Eating Disorders Unit for over 20 years. She also has a private practice specializing in the treatment of eating disorders, disordered eating, as well as depression, anxiety, woman's issues and trauma and general mental health.
Beth completed her undergraduate education at Stockton State College where she received her B.A. in Psychology. She then went on to receive her Masters in Counseling psychology (M.Ed.) at Rutgers University. Beth also attended The University of Pennsylvania where she received her Master's in Social Work (MSW).