Presented by the Women Business Leaders Council
Throughout the year, people of different religions and cultures celebrate holidays that get little recognition. How can you ensure your workplace is embracing the unique traditions celebrated by different cultures? The beginning of the year is the perfect time to learn and set the course for an inclusive 2023.
Join us on Wednesday, January 18 to hear from Mari Marques-Thomas, Vice President, Human Resources at Crum & Forster, as we discuss how allyship helps to cultivate an inclusive workplace during the holidays.
By joining our Women Business Leaders Council, you get to connect with professionals from many different business backgrounds who share an interest in staying informed and engaged on emerging issues that create opportunities for business success. All of our councils are open to members and future-members.
Councils are free to members. If you are a future-member you will be invoiced $19 upon registration.
Our Featured Presenter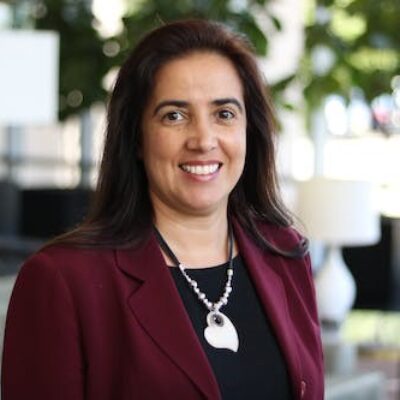 Mari Marques-Thomas
VP, Human Resources, Crum & Forster
Mari Marques-Thomas (she/her) is Vice President, Human Resources for Crum & Forster (C&F) based in Morristown, NJ. With a proud history going back to 1822, C&F provides market-leading property & casualty, accident & health and specialty insurance and employs more than 3000 people in the United States, Canada, the United Kingdom and India.
Mari is a DiversityFIRST™ Certified Executive (DFCDE), who joined C&F in May 2022, reporting to the Chief Human Resources Officer. A significant part of her role, in partnership with internal stakeholders, is to build and execute company-wide diversity, equity & inclusion strategy and initiatives in support of C&F's values and objectives.
Prior to joining C&F, Mari was the Vice President, Social Responsibility & Talent Development at Wyndham Hotels & Resorts (WHR), where she led the strategic direction and implementation of Social Responsibility, consisting of four pillars – Diversity, Equity & Inclusion; Human Rights; Community; and Sustainability. She herself is a passionate life-long learner and was accountable for the talent development strategy, including the design and execution of programs and initiatives that provided a variety of learning experiences to help unleash the potential and talent of Wyndham's diverse team members. This also included raising awareness and developing the knowledge, skills and abilities that resulted in team members who championed an inclusive and fun workforce and leveraged the power of differences to achieve WHR's business goals. Previously, Mari held progressive executive positions at Wyndham, including VP of HR – Organizational Change Management and VP of Global Talent Management.
Mari was awarded the Tri-State Diversity Multi-Cultural Leadership Award for her work in not only upholding and promoting the principles of diversity and leadership but also making a difference through achievement and exemplifying excellence in her field. She was recently recognized as a 2021 Top 25 Leading Women Entrepreneur of New Jersey by the Leading Women Entrepreneurs organization. The award celebrates the top women entrepreneurs, intrapreneurs, brand builders and socialpreneurs who excel in innovation and advocacy for women. Mari was recognized for her innovative diversity, equity and inclusion efforts in a corporate environment. She is also a former Board member of the Tri-State Diversity Council and the Board of the Society for Human Resources Management (SHRM)-Morris County Chapter. Currently, co-leads the Morris County Chamber of Commerce's Diversity, Equity & Inclusion Committee.
Mari attributes her passion for Diversity, Equity & Inclusion to the experiences and influences of growing up in the diverse city of Newark, NJ, and her multi-cultural family.