LIVE DEMO
Support 5 days a week
Are you among the 20% of businesses that turn to search engines like Google to find answers to complicated HR and compliance related questions?
Not only does this create an administrative burden, but search engine answers are not always reliable or specific to your needs and can lead to costly mistakes.
From recruitment to termination and everything in between, our HR On-Demand service connects you with a team of over 80+ certified HR experts who have made it their mission to stay current on Federal and state employment laws and regulations that impact your business, all for less than $1/day.
Join Statia Jones, along with NJBIA, on Thursday, November 10th, for a webinar that showcases this award-winning HR advisory service followed by a live Q&A session with real answers from an HR expert.
The first 50 webinar registrants are eligible to receive a FREE 60-day HR On-Demand trial (if you are unable to attend the live session, you are still eligible for the trial, and you will also receive the recording directly to your email inbox).
This is one webinar you can't afford to miss!
Our Speaker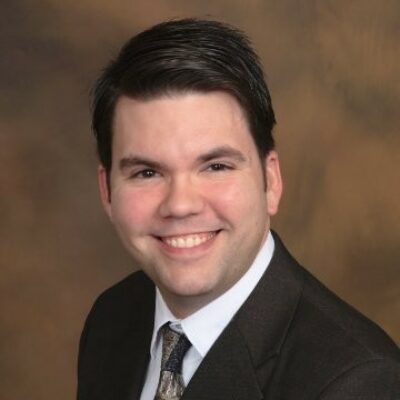 Raymond Rokicki Jr.
HR Advisor, Advisor Mineral
Raymond Rokicki, Jr. is an accomplished HR professional, instructor, and facilitator currently serving as an HR Advisor for Mineral Inc., a trusted HR and Compliance leader for 500,000+ companies headquartered in Portland, Oregon. Prior to joining the team at Mineral Inc., Ray was the Human Resource Business Partner for HMSHost covering the NY/NJ Region overseeing operations at Newark, LaGuardia, JFK, and Islip Airports, and the Jersey Gardens Mall.
He has held a variety of human resource, sales, and management roles in different industries supporting markets in the Northeast, Mid-Atlantic, and California throughout his career including Apple, Five Guys, Flextronics, SpringPoint Senior Living, and SprintNextel. Ray has experience in the startup world having been recruited to work on the creation of Enhanced Wireless.
After a series of pivotal experiences as a manager and district manager in employee development, engagement, and retention, he focused his career in Human Resources. Since 2014, Ray has been teaching Society of Human Resource Management (SHRM) prep and continuing education courses for SHRM and PACE University, and is an adjunct faculty member at William Paterson University. Ray was a content reviewer in HR for Western Governor's University, and has served as a HR consultant for several corporations. He is completing his Doctorate of Business Administration with an anticipated completion date of December 2023.
Ray has an MBA with concentration in Human Resources Management, PHR, SHRM-SCP, several specialty credentials from SHRM, and is a Certified Practitioner of "MBTI®️Step I™️and Step II™️. He obtained a BA in History with a minor in African, African American, Caribbean Studies. Ray currently serves on the Board of Directors of the Picatinny Federal Credit Union, and is the Chapter Alumni Association President for his college fraternity. He has lived in Morris County since 2001 with his wife, Christi, two daughters Abigail and Madelyn, and their rescue dog Sully.