An NJBIA HR Program
This program will provide an overview of best practices for hiring and terminating employees in New Jersey.

Join us on Tuesday, June 13 for a virtual meeting when Marianne C. Tolomeo, Of Counsel at Connell Foley's Labor and Employment Group, provides attendees with the impact of the recently enacted statutes of the NJ Temporary Worker's Bill of Rights and the new amendments to the NJ Warn Act.
She will also cover:
Ads and Recruitment,
The Do's and Don'ts of Interviewing,
Legal Use of Social Media,
Artificial Intelligence,
Background Checks,
Drug Testing (Now That Cannabis is Legal),
Adequate Documentation,
Termination Letters,
Final Pay (Including Accrued PTO),
Securing the Return of Company Property,
Protecting the Company After the Employee Leaves,
and More!
Meet Our Featured Guest Speaker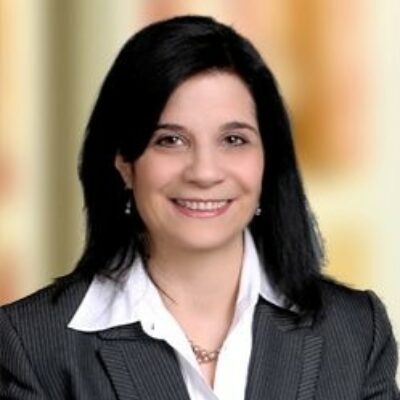 Marianne C. Tolomeo
Partner, Connell Foley
Marianne Tolomeo, a partner in Connell Foley's Labor and Employment Group, practices primarily in the areas of employment law and commercial litigation.
For more than two decades, Marianne has represented clients ranging from large corporations to small companies and individuals in the following areas:
Counseling on issues regarding employee discipline, for cause and without cause terminations, workplace harassment, reasonable accommodation and leaves of absence.
Complying with wage and hour regulations, including the proper classification of employees, overtime liability, and responding to state and federal audits.
Litigating claims alleging wrongful termination, workplace harassment, disability discrimination, whistleblower liability and retaliatory discharge in state and federal courts and agencies.
Drafting, negotiating and resolving disputes regarding employment contracts, restrictive covenants, confidentiality agreements and separation agreements.
Conducting internal investigations in response to employee claims of harassment, retaliation, and/or discrimination.
Drafting and revising employment policies and handbooks.
Representing small businesses in connection with union elections and the negotiation of collective bargaining agreements.
Marianne regularly  presents seminars to business groups and HR professionals on a variety of employment topics, including Compliance with Wage and Hour Regulations, Managing Leaves of Absence, the Preparation and Use of Job Descriptions, Proper Hiring Techniques, Social Media Policies, Updates to EEO-1 Requirements, Employee Handbooks, and Civil Trial Preparation.