Presented by the
Diversity, Equity, & Inclusion Council
A growing number of employers are making greater efforts to implement diversity, equity, and inclusion ("DEI") in the workplace. This is a great thing for employees, as well as for employers who also benefit from such initiatives. However, employers must be mindful when developing and implementing DEI policies, training, and programs to ensure they are compliant with applicable laws so that these well-intentioned initiatives do not backfire and expose the company to legal liability.
Join us on September 21 for a virtual event as Melissa A. Salimbene, Member, Practice Group Leader, Employment Law Group, Chiesa Shahinian & Giantomasi PC, discusses the importance of DEI within the workplace and the benefits. Melissa will provide practical tips and advice on how to successfully implement such programs in a way that minimizes the risk of legal exposure.
By joining our Diversity, Equity and Inclusion Council, you get to connect with professionals from many different business backgrounds who share an interest in staying informed and engaged on emerging issues that create opportunities for business success. All of our councils are open to members and future-members.
Meet Our Featured Speakers
Program Moderated by Jason Holt
Melissa A. Salimbene
Member, Practice Group Leader, Employment Law Group, Chiesa Shahinian & Giantomasi PC
Melissa Salimbene is an experienced employment litigator and trusted advisor. For her litigation practice, Melissa regularly represents public and private employers of all sizes and industries before state and federal courts and administrative agencies in all aspects of employment litigation, including defending claims of discrimination, harassment, retaliation, and wage and hour issues. Melissa also brings and defends restrictive covenant claims involving trade secrets, confidentiality agreements, non-compete agreements and other post-employment obligations.
In addition, Melissa regularly counsels business owners and human resources professionals in order to ensure compliance with applicable employment laws and obligations. This includes advising her clients on employee hiring, discipline and termination, classification issues, necessary policies and procedures, wage and hour requirements, ADA accommodations, leaves of absence and other workforce management issues. In connection with this advice, Melissa prepares employment related documents, including employee handbooks and policies, employment agreements, restrictive covenants, confidentiality agreements and separation agreements. Melissa also represents individuals in negotiating employment agreements and separation agreements.
Melissa conducts internal workplace investigations on employment related issues such as claims of harassment and discrimination, and she provides trainings to employees including sensitivity and anti-harassment training. Melissa also advises clients on employment issues that arise in the context of corporate transactions, including mergers and acquisitions, downsizing and reorganization. This includes due diligence, as well as negotiation and preparation of employment related agreements.
While attending Rutgers Law School, Melissa served as a legal research and writing instructor and a staff editor of the Rutgers Law Record. Prior to joining the firm, Melissa was a law clerk to Judge Sybil R. Moses, the Assignment Judge of the Superior Court of Bergen County, N.J.
Matters
• Obtaining summary judgment dismissing claims for discrimination and retaliation brought pursuant to New Jersey, New York and federal law
• Successfully defending clients from discrimination claims brought before the New Jersey Division of Civil Rights, New York State Division of Human Rights, New York City Commission on Human Rights and U.S. Equal Employment Opportunity Commission
• Defending clients from claims brought under the Fair Labor Standards Act, as well as under New Jersey and New York wage payment laws
• Successfully litigating restrictive covenants cases in various industries, including financial, retail, fashion, marketing, technology, hospitality, food and beverage and construction
• Regularly representing merchandising companies and recording artists in obtaining ex parte nationwide injunctions and orders of seizure with regard to infringing counterfeit merchandise offered for sale at concerts and events
Insights
• In-House Connect: Employment Law for In-House Counsel – How to Engage in the Interactive Process and Discipline Employees While Complying with the ADA
• Don't Press Your Luck That Your Severance Agreements are Compliant with Recent Changes in the Law
• How to Shield Your Workplace from Cupid's Arrow
• Conducting Effective Internal Investigations & a Legal Update: Legal update will cover some of the significant laws in 2022 and insight for 2023, as well as a review of New Jersey marijuana laws and regulations
• Ten Ways to keep the Grinch from bringing liability to your company's seasonal party
• GSC-SHRM Conference & Expo: The Modern Employee Handbook: The Policies You Might Not Know You Need for 2023
• ROI-NJ: What workers want: Companies now finding benefits requests reflect time working from home
• NYC Enacts Pay Transparency Law Requiring Employers to Disclose Salary Ranges
• ROI-NJ: N.J. has increased rules regarding who qualifies for benefits and who can be called independent contractor
• Small Business: Reopen & Recovery – Do You Know The Risks?
• Practical and Legal Solutions for a Happy and Productive Workforce in 2021
• ConstructionDive: Contractors consider COVID-19 Vaccine Incentives for Hesitant Workers
• ROI-NJ: Shot in the dark: Can employers mandate COVID vaccines? And should they? Answers aren't simple, employment attorneys say
• ADP: Addressing Requests for Accommodation in the Workplace and Recent Developments in Cannabis Law
• GSC-SHRM: Annual Conference and Expo Virtual Experience
• HRA of Southern NJ: Implementing Diversity and Inclusion in the Workplace Without Creating Legal Liability
• New Jersey Expands Paid Leave Benefits To Cover Those Impacted By COVID-19
• Complying With Harassment, Discrimination And Retaliation Laws And Policies During The COVID-19 Pandemic
• Employers' Best Practices for Managing Responses to the Coronavirus
• NJ ChamberEdge: This Holiday Season, N.J. Chamber Members Pay Tribute to Their Mentors
• Don't Let Your Company Holiday Party Become a Liability
• 28th Annual Garden State Council SHRM Conference
• Social Media for your Business: The Good, Bad & Ugly
• Cannabis in the Workplace
• Marijuana from Medical to Recreational & ADA Issues/Accommodations
• New Jersey Lawyer: Things to 'Like' and 'Unlike' About Social Media – What Every Employer Needs to Know
• Social Media and HR: Friends or Foes
• NJBIZ: Recording in workplace: How to protect yourself
• ROI-NJ: Youth movement – Chiesa Shahinian & Giantomasi is turning stereotype of stodgy law firm on its head
• Conducting Workplace Investigations and Using Modern Tools
• Morris County Business Edge Magazine: Warning: Social Media Ahead
• Social Media Risk Management for Businesses
• New Jersey Law Against Discrimination Amended to Include Breastfeeding Women as a Protected Category
• Webinar | How Employers Can Prevent and Protect Themselves from Harassment and Discrimination Claims
• Employers Breakfast Briefing | How Employers Can Prevent and Protect Themselves From Harassment and Discrimination Claims
• Sexual Harassment: What Can Employers Do to Protect Themselves and Their Employees?
• GSC-SHRM – Social Media Concerns In Conducting Employee Investigations
• SHRM: When the Boss Asks HR to Do Something Immoral or Illegal
• Social Media in the Workplace – Legal Trends and Ethical Considerations
• NJBIZ: Attorney's Key to Social Media Policies: Be Specific, but Not Too Strong
• Victory For NY Employers – Wage And Hour Plaintiffs Can No Longer "Stack" Liquidated Damages Under Both FLSA And NYLL
Honors
• Morris/Essex Health & Life Magazine, Top Lawyers, Labor and Employment (2020-2022)
• New Jersey Super Lawyers – Rising Stars, Business Litigation, Intellectual Property Litigation, Employment Litigation: Defense (2009-2018)
• New Leaders of the Bar, New Jersey Law Journal (2015)
• Involvement
• American Bar Association
• Essex County Bar Association
• New Jersey Women Lawyers Association
• New York State Bar Association
• Association of the Federal Bar of New Jersey
Education
• Rutgers Law School (J.D., 2004)
• Rutgers, The State University of New Jersey (B.A., 2001)
Bar & Court Admissions
• New Jersey
• New York
• U.S. District Court, District of New Jersey
• U.S. District Court, Eastern, Southern and Northern Districts of New York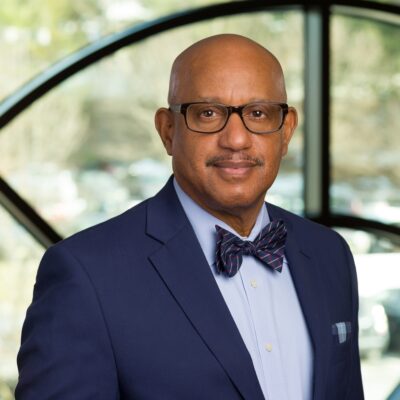 Jason Holt, Esq.
Member, Chiesa Shahinian & Giantomasi PC
Jason Holt is a seasoned attorney with more than two decades of experience in local government, municipal corporations, turnaround strategy, litigation and fiscal management. He draws upon his background navigating the political and economic challenges that arise throughout the redevelopment process to assist municipalities and developers in drafting and negotiating redevelopment plans and agreements, as well as Payment in Lieu of Taxes ("PILOT") agreements, tax appeals and tax exemptions. Further, Jason is a member of the firm's Cannabis Law team.
Jason was previously with Atlantic City's Department of Administration, where he originally served as City Solicitor charged with overseeing the municipality's legal affairs. In 2016, he was selected by the DCA as the city's Business Administrator to assist in the implementation of the Municipal Stabilization & Recovery Act. In this capacity, he managed the city's more than $240 million budget and directed it on its course toward revitalization through the negotiation of several hundred million dollars of tax appeals and the effective management of casino closures, fiscal volatility, major bankruptcy matters and an unprecedented drop in its tax base.
In addition, Jason previously served as Corporation Counsel to the City of East Orange, where he oversaw the broad spectrum of the city's legal affairs – including the introduction of major redevelopment projects, litigation of high-profile lawsuits encompassing employment practices, challenges to municipal legislation, in rem foreclosures and bankruptcy matters. Notably, while serving East Orange, he played a pivotal role as advisor to the city's Police Department and assisted in the enhancement of policing techniques, which reduced the city's crime rate to State and national record-breaking levels at the time.
He has held additional high-profile roles within Essex County – including Municipal Court Judge for the City of Orange Township, Deputy Freeholder Counsel to the Essex County Board of Chosen Freeholders and Director of Affirmative Action for the County of Essex – as well as in Trenton, as Deputy Legislative Counsel to the New Jersey Senate & General Assembly through the Office of Legislative Services.
Jason joined the firm from the New Jersey Department of Community Affairs ("DCA"), where he reviewed and investigated potential ethics violations associated with local jurisdictions. He also leveraged this deep understanding as an adjunct professor with Thomas Edison State College's John S. Watson Institute for Public Policy, administering a graduate-level course entitled, "Law, Ethics and Decision Making in the Public Sector." Of note, Jason served as the lead attorney in a seminal case – Patterson v. Cooper, 294 N.J. Super (N.J. Super. 1994) – which helped define notice and quorum parameters of the Open Public Meetings Act.
*Results may vary depending on your particular facts and legal circumstances.
---
Honors
Included in The National Black Lawyers, Top 100 (2021)
Included in ROI-NJ, Influencers: Diversity & Inclusion (2022)
Recognized by the Volunteer Lawyers for Justice, Volunteer of the Month (2022)
Included in ROI-NJ, Influencers: People of Color (2020-2021)
Certificate of Special United States Congressional Recognition for Civil Rights
Rutgers University, Institute of Continuing Legal Education & New Jersey Institute of Local Government Attorneys, Diplomate in Municipal Law