An NJBIA HR Program
When does behavior cross the line in the workplace?
Employers, business owners and HR practitioners need to know how to respond to harassment allegations.
Join us with Marianne C. Tolomeo, Partner with Connell Foley, as she outlines the appropriate actions to take when you receive a harassment complaint from an employee.
You Will Learn:
First steps after receiving the complaint
Determining whether immediate changes are necessary in work assignments (administrative leave, reassignments, etc.)
Confidentiality
Investigation – internal or external?
Investigation How-Tos
Documentation
Remedial measures
And much more
Who Will Benefit Most from this Program:
Business Owners
HR Professionals
Managers
Attorneys
Our Presenter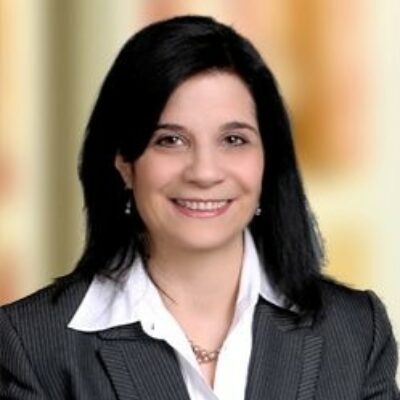 Marianne C. Tolomeo
Partner, Connell Foley
Marianne Tolomeo, a partner in Connell Foley's Labor and Employment Group, practices primarily in the areas of employment law and commercial litigation.
For more than two decades, Marianne has represented clients ranging from large corporations to small companies and individuals in the following areas:
Counseling on issues regarding employee discipline, for cause and without cause terminations, workplace harassment, reasonable accommodation and leaves of absence.
Complying with wage and hour regulations, including the proper classification of employees, overtime liability, and responding to state and federal audits.
Litigating claims alleging wrongful termination, workplace harassment, disability discrimination, whistleblower liability and retaliatory discharge in state and federal courts and agencies.
Drafting, negotiating and resolving disputes regarding employment contracts, restrictive covenants, confidentiality agreements and separation agreements.
Conducting internal investigations in response to employee claims of harassment, retaliation, and/or discrimination.
Drafting and revising employment policies and handbooks.
Representing small businesses in connection with union elections and the negotiation of collective bargaining agreements.
Marianne regularly  presents seminars to business groups and HR professionals on a variety of employment topics, including Compliance with Wage and Hour Regulations, Managing Leaves of Absence, the Preparation and Use of Job Descriptions, Proper Hiring Techniques, Social Media Policies, Updates to EEO-1 Requirements, Employee Handbooks, and Civil Trial Preparation.