Join us on Tuesday, September 13 at 12 p.m. for a panel discussion featuring: C3 Workplace Visionary Officer, Donna Miller, Paradigm Marketing and Design President, Rachel Durkan, Sandler Trainings, Cal Thomas, and Crothers Consulting CEO, Laura Crothers Osborn.
-Are you worried about the economy?
-Have you been affected by the great resignation?
-What is your plan to position yourself for growth, despite all the uncertainty?

Consumer confidence dropped again last month. But success is the difference between having a good plan and an effective execution strategy in each area of business: marketing, sales, operations, and human resources.
"A difficult economic environment argues for the need to innovate more, not to pull back." – Former American Express CEO Ken Chenault.
Join us for this panel discussion where experts in marketing, sales, operations, and human resources will discuss innovative strategy for your business to thrive in uncertain times.
Our panel will discuss:
-How to leverage uncertainty and position your business to gain market share
-New strategies for hiring and engaging key positions to strengthen your culture
-How to adapt your selling philosophy and style to buyer uncertainty
-How to tie it all together and stay focused on what brings you the best ROI on time and dollars
-We have a new segment added to the Roundtable. Our panel or guest speaker will invite a member of the audience to step into the 'hot seat' for a '5 Minute Fix'! Where they will fix your burning problem in 5 minutes!
This webinar is ideal for:
-Business owners and leaders
-Business development professionals
-Marketing professionals
-Sales professionals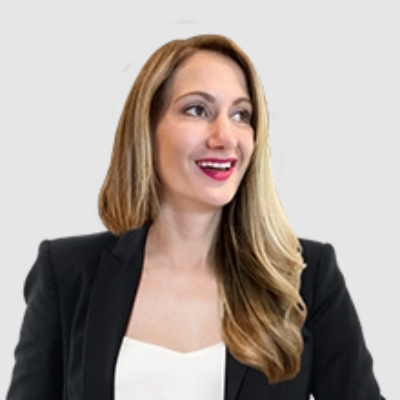 Rachel Durkan
President, Paradigm Marketing and Design
Rachel Durkan – as the founder and president of Paradigm Marketing and Design – has spent the last seven years helping her clients make millions of dollars and realize their goals. She has become a highly regarded figure in the marketing industry and is widely recognized for her exceptional business and marketing intelligence, as well as her passion for sharing that knowledge for the benefit of others.
For more information, please visit https://www.paradigmmarketinganddesign.com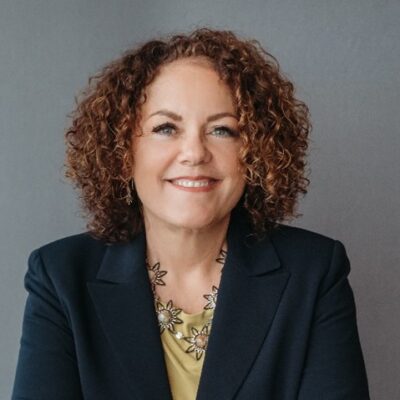 Donna Miller
Chief Visionary Officer, C3 Workplace & Founder, Donna Miller Business Growth Consulting
Donna Miller is Chief Visionary Officer at C3Workplace and Founder of Donna Miller Business Growth Consulting.  She is a business growth expert, a community leader, a speaker, an educator and an entrepreneur who is passionate about helping businesses thrive.
She and her team have helped thousands of companies accelerate their growth by providing advisory & support services around operations, marketing, business development and finance. She believes that companies should be a force for good, that a rising tide lifts all boats, and she very much believes in the power of collaboration – the C3 in C3Workplace stands for Connect, Collaborate, Community.
Donna speaks regularly on topics that help businesses and professionals to thrive. She is engaging, fun, informative, inspirational, and always makes sure the audience walks away with value (action steps). She facilitates panels and speaks regularly at major events across the country.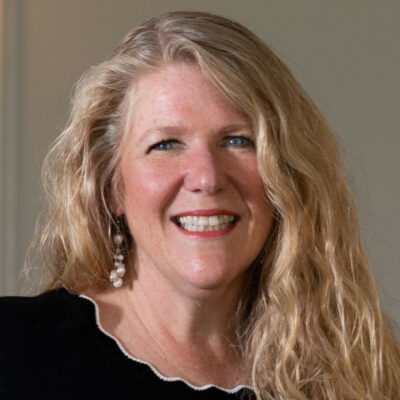 Laura Crothers Osborn
CEO and Founder, Crothers Consulting
Laura is a consultant, coach, author, speaker and Human Resource expert. She founded Crothers Consulting in 2010 to support leaders in achieving organizational and strategic clarity. Drawing on her 30 years' experience in HR, she has successfully guided business leaders and HR executives, providing a clear vision as they face the many challenges associated with growing their company or engaging in mergers or acquisitions. Laura's candid, down-to-earth approach allows her to connect quickly and deeply with people. She enjoys executive coaching at all levels, and her niche is coaching women to find fulfillment in both their careers and lives.
Laura is known for her fast-paced, creative and practical solutions in all areas of HR. She developed her leadership style throughout her years in Human Resource leadership roles with McGraw Hill, AT&T, ADP, Merrill Lynch, EverBank and Shearson Lehman Brothers. Determining the best ways to attract, integrate, engage and retain human capital talent, she has led and/or facilitated multiple initiatives focused on change management, integration, mentoring, leadership development, workforce planning, employee engagement, and compensation design.
Laura was Chief People Officer at US Express Leasing (USXL) which became Tygris Commercial Finance, Inc. There she built the HR capability for this $85 MM start-up commercial leasing organization, which grew to $1 billion in assets. During her time there, the organization acquired many teams and small companies as they built out different market segments. Her ability to react quickly and nimbly to changing dynamics enabled them to grow the organization from eight to 250 employees in five years.
Advising senior executives and working with private equity ownership, she developed and executed on strategies to retain the key leaders and employees during the market dislocation. In addition, she managed the due diligence efforts and integration for the acquisition of USXL by Tygris Commercial Finance, Inc. and then the $470 million acquisition of Tygris by EverBank.
Prior to Tygris, Laura worked as Senior Director of HR, focused on Mergers and Acquisitions at Standard & Poor's, where she lead the complex diligence and acquisition of PriceWaterHouse's Corporate Value Consulting business by S&P.
Laura sees great value in leadership assessment tools and is certified in The Leadership Circle® Profile, The Leadership Circle® Culture Survey, PDI Profiler®, DiSC® and is a SPHR. She also completed The Coaches Training Institute®, (commonly known as CTI®) Co-Active Coaching® program. CTI's proven whole-life coaching approach enables people to achieve success and fulfillment in their work and life through a powerful coach/client alliance that promotes and enhances the lifelong process of learning.
Laura is the Chapter Chair of the Women's Presidents Organizations (WPO) for both Monmouth and Morris Counties, and is an active committee member of Women of Leadership of the Association for Corporate Growth (ACG) in New Jersey.
She holds a bachelor's degree in Business Management, with an emphasis in Human Resources and a minor in Mathematics, from Susquehanna University. Laura lives with her husband and their two boys in New Jersey, and spends much of her time on the sidelines of lacrosse fields and skiing with her family.
For more information, please visit https://www.crothershrconsulting.com