Presented by the
Not-for-Profit Council
Do nonprofit organizations really need to bother with performance reviews of their board of trustees and executive leadership?
The reality is that everyone needs feedback and periodic evaluations and assessments to continue growing and developing in their field, even executive leadership and board of trustees . Just like at a business, nonprofit leaders and the board should conduct annual evaluations and assessments.
The dangers of not utilizing periodic performance reviews and evaluations of your executive leadership team and board will result in your organization not performing at the level required for success. It will also result in your team not being strategically aligned to achieve your strategic goals. Evaluation and assessment surveys provide you with the knowledge to build upon your existing strengths while knowing what specific areas of performance need to be improved with those you serve being the ultimate beneficiary.
The best way to ensure your organization is successfully serving your mission is to identify how well your Executive Leadership team and board members work together as true partners in both sustaining your mission and achieving your strategic vision.
High-performing nonprofit organizations have boards that have developed into providing leadership to the organization "in partnership" with the CEO and the executive leadership team. Evaluating and assessing how well your organization identifies areas of strength as well as areas that may need improvement is crucial to achieving your strategic goals and sustaining your mission.
Join us for a virtual meeting on April 20 as we hear from expert Dennis C. Miller, Founder & Chairman of DCM Associates, on what the process looks like, what it should include, why honest feedback is important, and most of all, why it's essential in making progress in your organization.
Tools and tips will be provided during this presentation.
By joining our Not-for-Profit Council, you get to connect with professionals from many different business backgrounds who share an interest in staying informed and engaged on emerging issues that create opportunities for business success. All of our councils are open to members and future-members.
Councils are free to members. If you are a future-member you will be invoiced $19 upon registration.
Our Featured Speaker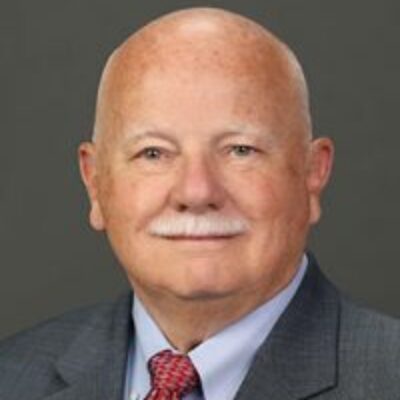 Dennis C. Miller
Founder & Chairman, DCM Associates
Dennis C. Miller is a nationally recognized strategic leadership coach and executive search consultant with more than thirty-five years of experience working with nonprofit board leadership and chief executives across the country. Dennis is also an expert in board governance, leadership development, philanthropy and succession planning. In addition, he is a sought-after motivational speaker, retreat facilitator and leadership performance coach.
Dennis' experience working with hundreds of nonprofit organizations has provided him with the knowledge and insights to understand the competencies required of today's nonprofit leadership, whether as chief executive officer, chief operating officer or chief development officer. As the Founder & Chairman of DCM Associates, Dennis and his team recruit executives who can inspire their organization to achieve greater levels of success and measurable achievements.
As the former president and chief executive office of a major medical center and foundation in New Jersey, his reputation as a respected healthcare executive resulted in numerous honors, including the status of Fellow in the American College of Health Executives. He has served as a member of the Board of Trustees for the New Jersey Council of Teaching Hospitals, Chaired the Board of Trustees for the Center for Health Affairs, Inc. in Princeton, and served in a leadership capacity on many other nonprofit boards.
Dennis obtained his undergraduate degree from Rutgers University and Master's degree in Public Health Administration from Columbia University's Mailman School of Public Health.
Passionate about leadership and governance, Dennis was the Founder of the Center for Excellence in Leadership, Governance and Philanthropy at Fairleigh Dickinson University, the largest private university in New Jersey. He served as the Center's Executive Director from 2012 to 2016. He was also the Chairman of the Board of Trustees for Saint Joseph's Regional High School in Montvale, New Jersey, a highly respected academic college preparatory school. He served as Chairman of their Profiles in Excellence Capital Campaign, and was recently inducted into the school's Green Knights Hall of Fame.
Dennis is the author of three books on nonprofit organization success: A Guide to Achieving New Heights: The Four Pillars of Successful Nonprofit Leadership; The Nonprofit Board Therapist: A Guide to Unlocking Your Organization's True Potential; and The Power of Strategic Alignment: A Guide to Energizing Leadership and Maximizing Potential in Today's Nonprofit Organizations. Dennis is also a regular columnist for many of America's leading nonprofit business publication and blogs.
With his latest book, Moppin' Floors to CEO: From Hopelessness and Failure to Happiness and Success, Dennis mixes together the right ingredients for an engaging, illuminating and compelling autobiography: a gut-honest recount of his highly eventful life; lots of engaging stories; and some valuable life lessons. Dennis shows up how anyone, including a troubled kid from New Jersey, can overcome seemingly insurmountable obstacles, make it to the top and live a happy and fulfilling live.