The continual evolution of immigration policies and procedures poses ongoing challenges to employers. It's imperative that you know how to proactively plan to meet your business goals.
Join us and two nationally recognized immigration law lawyers to learn about the most effective immigration and employment expansion strategies for your business and hear about the latest topics that affect the management of your foreign national employees:
Thinking Ahead: H-1B Extensions and Cap Candidates (March 1, 2023 is right around the corner!)
New Premium Processing Rules (Can government decisions be expedited?)
Travel Restrictions and Requirements (travel bans may have ended but business travel still requires planning.)
Employee Retention (considering long processing times for employment-based categories)
Backlogs and projections on government processing times for 2023
Preventing discrimination in hiring/retention, the I-9 and E-Verify Processes
Hear from recognized leaders in the field of immigration law, Victoria Donoghue, Neil Dornbaum and Kathleen Peregoy, Co-Chairs Connell Foley's Corporate Immigration and Global Mobility practice group.
.
Our Presenters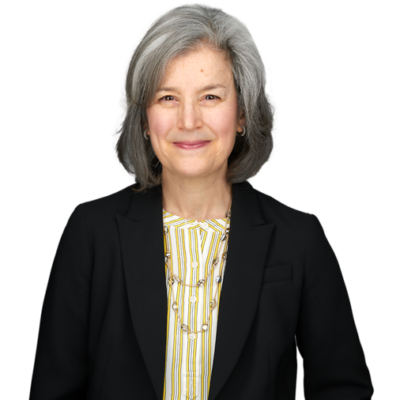 Victoria A. Donoghue
Of Counsel, Connell Foley LLP
Victoria Donoghue has an extensive background in immigration law, advising clients on the full range of issues related to employment-based immigrant and nonimmigrant visas. Her experience includes handling complex Requests for Evidence (RFE) issued by United States Citizenship and Immigration Services (USCIS), advising employers on I-9 and Labor Condition Audits, appealing USCIS denials, and representing clients in immigration waivers, as well as other visa and naturalization issues.
Prior to joining Connell Foley, Victoria served as associate director for the Research Foundation of City University of New York, where she was responsible for managing an employment-based immigration program, overseeing nonimmigrant and immigrant petitions, providing training programs for the university community, and working with foreign nationals and principal investigators on changes in immigration law. She also previously served as director in the Office of International Services at Montclair State University, the University's resource for immigration law and regulations as it pertained to visa services for academic staff, researchers and students.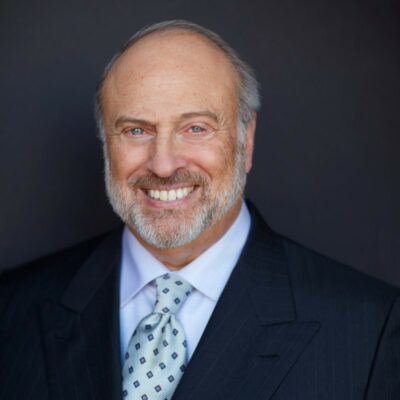 Neil S. Dornbaum
Chair of Corporate Immigration Practice Group, Connell Foley LLP
Neil Dornbaum, Co-chair of Connell Foley's Corporate Immigration and Global Mobility practice, is recognized as one of the most active and distinguished immigration attorneys in New Jersey. Prior to joining the firm, Neil was a partner at Dornbaum & Peregoy, where he dedicated his practice for over 30 years to immigration and nationality matters, with a special emphasis on employment-based immigration.
He has served as National Chair of the American Bar Association's (ABA) Immigration Committee under the General Practice Section and was appointed to the ABA's Commission on Immigration. He has also chaired the NJSBA's Immigration Section and the American Immigration Lawyers' Association (New Jersey Chapter) and served on their Board of Governors. In addition, Neil has acted as a liaison to numerous governmental agencies, including the Department of Homeland Security (DHS); Citizenship and Immigration Service (USCIS); Immigration Customs and Enforcement (ICE); Customs and Border Protection (CBP); Department of Labor (DOL); and Department of State (DOS). He currently serves as a member of AILA's Annual Conference Planning Committee and has recently served on the Department of Labor Liaison Committee and the Field Operations Liaison Committee. Neil is the former Co-chair of the Senior Lawyers division of the New Jersey State Bar Association (NJSBA) and served on the editorial board for New Jersey Lawyer.
Neil writes and lectures nationally on various aspects of immigration law practice for bar associations, religious and business groups, and human resource organizations. He has served on the editorial board of several publications and has edited over 40 course books on immigration and nationality matters, and chaired over 50 immigration conferences.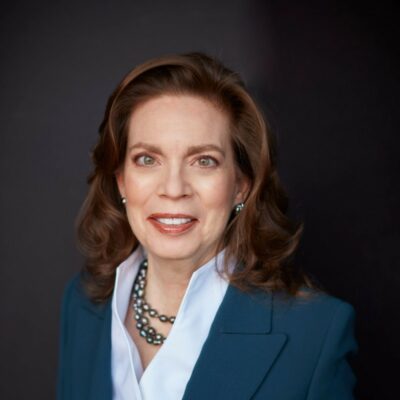 Kathleen M. Peregoy
Co-Chair Corporate Immigration Practice Group, Connell Foley LLP
Kathleen M. Peregoy is a highly accomplished immigration attorney and serves as Co-chair of Connell Foley's Corporate Immigration and Global Mobility practice. Prior to joining the firm, Kathleen was a partner at Dornbaum & Peregoy, where for the past 28 years, she focused her practice on immigration and nationality matters, particularly employment-based immigration and international transfers. She has been particularly successful in global mobility matters during the COVID-19 pandemic, which resulted in international travel bans imposed by the Administration, and Embassy/Consular office closures that prevented the transfer to the U.S. of professionals at all levels and all industries, which constrained U.S. employer operations for most of this period. During the pandemic, she has performed particularly complex work to secure national interest exceptions/waivers of the travel bans/visas for high level executives in the food supply, pharmaceutical, and construction/infrastructure industries with noted achievements in securing entry for executives and managers responsible for COVID-19 vaccine manufacturing from U.S. Embassies/Consular offices worldwide.
On the domestic U.S. side, while significantly expanding the practice since joining Connell Foley, Kathleen concentrates her work in PERM Labor Certification, priority worker filings in the Extraordinary Ability, National Interest Waiver, Outstanding Researcher and Professor, and Corporate Transferee categories and other business classifications. She provides advice and consultation for numerous Fortune 500 and emerging technology companies in the following sectors: biotechnology, chemical, higher education, engineering (environmental/power), alternative energy, construction, financial services (accounting/auditing, insurance, and investment banks), health care, pharmaceuticals, information technology, telecommunications, and semiconductors. In each case, Kathleen assists employers with the domestic and international transfer of foreign personnel, including executives, managers, and other highly skilled professionals, and individuals of extraordinary and exceptional ability in the sciences, arts, education, business, and athletics.
Kathleen has lectured and published extensively on commercial and immigration law topics. In addition, she has been consistently selected for inclusion in Martindale Hubbell's "Bar Register of Preeminent Lawyers," "The Best Lawyers in America," New York and New Jersey Magazines' "Top Lawyers "and "Super Lawyers" publications, "Who's Who Legal: Corporate Immigration" and Chambers USA.
Kathleen is a past Chair of the New Jersey State Bar Association's Immigration, Naturalization and Americanism Section. She has also been an active member of the New Jersey State Bar Foundation Co-Sponsorship Oversight Committee (Grants) since the 1990s, as well as the Committee Chair (Customs and Border Protection) for the New Jersey Chapter of AILA (American Immigration Lawyers Association).