New Jersey ranks last in the annual United Van Lines survey of states people moved to in 2018.  The annual movers study, released Jan. 2, put New Jersey's inbound migration rate at 33.2 percent and its outbound migration at 66.8 percent, ranking it 49th in the nation. (The survey includes only the 48 contiguous states plus D.C.)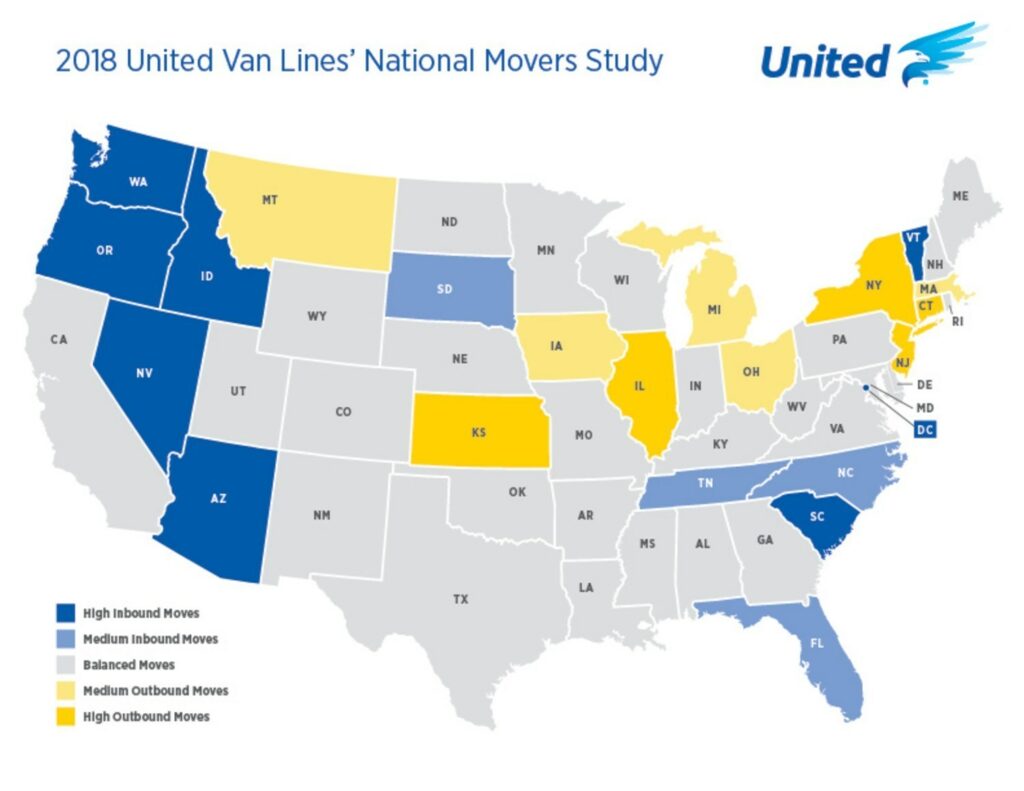 "As the nation's largest household goods mover, our study allows us to identify the most and least popular states for residential relocation throughout the country, year after year," said Eily Cummings, director of corporate communications at United Van Lines. "These findings accurately reflect not only where Americans are moving to and from, but also the reasons why."
"The data collected by United Van Lines aligns with longer-term migration patterns to southern and western states, trends driven by factors like job growth, lower costs of living, state budgetary challenges and more temperate climates," said Michael Stoll, economist and professor in the Department of Public Policy at the University of California, Los Angeles.
New Jersey Senate President Stephen Sweeney drew a correlation between the outmigration study and the number of jobs the state has. He pointed out that WARN filings for 2018 showed that more than 11,000 workers at 55 companies in New Jersey were issued layoff notices.
"We need to make New Jersey a place where current residents choose to stay, where young people can have a future, and where businesses and people from other states want to move to," Sweeney said in a statement Jan. 3.
"If we don't make the structural reforms needed to fix our state finances, pension and health benefit costs will continue to grow and consume all of our revenue growth," he said. "Because of this, we won't have the resources we need to support education and job training programs, to improve our infrastructure and to invest in the development of new technologies that are critical to economic growth."