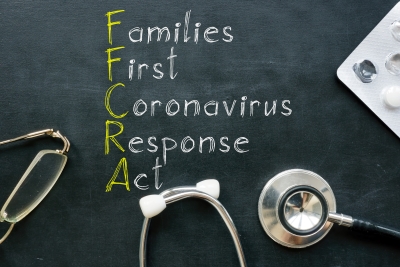 Although COVID-19 cases continue to rise, the federal law meant to help families during the pandemic with paid sick leave and paid emergency family leave is set to expire on Dec. 31 as Congress remains at an apparent impasse on a possible extension. 
Nevertheless, employers should still take steps to prepare for a possible extension of the family leave provisions of the Families First Coronavirus Response Act (FFCRA) through 2021 in case the congressional deadlock is broken, experts recently told HR Dive. 
Attorney Philip Voluck, managing partner and co-chair of the employment law practice group at Kaufman Dolowich & Voluck, told HR Dive he thinks it is likely that FFCRA will be extended. 
"The first time this was passed, back in April, it was largely a bipartisan product … you would hope that that carries over enough that the government can get this done," Voluck said. 
FFCRA provides workers at certain businesses with fewer than 500 employees two types of paid leave: one for paid sick leave and one for emergency family and medical leave. 
An extension of FFCRA's leave provisions has been proposed in Congress in the U.S. Health and Economic Recovery Omnibus Emergency Solutions Act, or HEROES Act. The House of Representatives passed the bill in May, largely along partisan lines, but the U.S. Senate has not yet taken up the legislation. The bill would extend the FFCRA's leave provisions through 2021. 
Voluck said federal lawmakers may eventually decide to pass paid leave legislation that is "more stringent" than FFCRA, including broader definitions of terms such as "employee" and "healthcare provider." The U.S. Department of Labor has already issued revisions to its definition of the latter phrase in response to an August court ruling.  
However, new legislation, or an FFCRA extension, could also include expanded payroll tax credits for employers, Voluck said. 
Voluck said employers have told him that FFCRA has been most helpful to working parents with childcare responsibilities. Access to leave has also helped to ease anxiety around workplace spread of COVID-19, Voluck said.