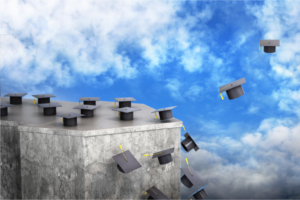 The cost of a college education will become much more affordable now that Gov. Phil Murphy has signed legislation creating what is known as the "3-Plus-1" college affordability program.
The legislation, A-1890/S-869 (Jimenez/Sweeney, Cunningham), signed into law Dec. 17, allows students to complete three years of study at a county college followed by one year at a partnering four-year college or university to obtain a bachelor's degree.
"This law is designed to make higher education more affordable in New Jersey," said NJBIA Vice President Andrew Musick. "High costs are one of the reasons New Jersey has the largest net loss of college-age students in the nation, and this legislation seeks to help reverse that."
The bill requires that courses offered to third-year students at county colleges under the "3-Plus-1" program be taught by tenured faculty and be equivalent to what is offered to juniors at accredited four-year institutions.
Earlierthis year, NJBIA's Post-Secondary Education Task Force issued a report with 13 recommendations for retaining andattracting New Jersey's future workforce that included college affordability.