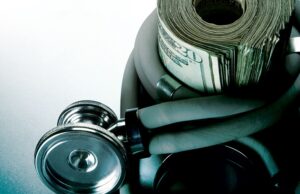 The period for employees to make changes to their health benefits plans ended in mid-December, but for small businesses, finding plans with the best value is a never-ending quest.
Unlike employees, employers can change their health benefit provider at any time. In this age of healthcare inflation, shopping around for the best plan should be part of any business' operation.
Those that do certainly wouldn't be alone. According to NJBIA's 2018 Health Benefits Survey, nearly one-fourth of NJBIA member companies changed insurance carriers during the year to save money on rising health insurance costs.
"For small businesses, it's always open enrollment for health benefit plans," said NJBIA Chief Member Relations Officer Wayne Staub.
Health benefit costs have been rising at a rate at least twice that of regular inflation, and it's been going on for years. That's why NJBIA developed a partnership with Association Master Trust to offer small businesses access to employee benefit plans that have many of the same advantages of large group plans.
Association Master Trust (AMT) is a not-for-profit multi-association benefits trust formed in 1979. It offers self-funded health and dental benefits programs, combining employer units from 17 independent trade associations to maximize claim stability, administrative efficiency, cost savings and a full menu of comprehensive benefits. AMT operates in accordance with the New Jersey's MEWA law and is registered with the New Jersey Department of Banking and Insurance.
"New Jersey businesses owe it to themselves to shop around for the best deal, and on that front, checking out AMT could not be easier," Staub added.  "Just click on their website to get a quote tailor- made for your workplace. Hundreds of our member companies have saved money with AMT, but if it doesn't work for a particular business, no problem. There's no obligation, and there's no cost to get a quote, so there's really nothing to lose."
Staub added that NJBIA changed to AMT for its employees two years ago.
"I can tell you from personal experience that we gave up nothing in terms of quality of the services we received," Staub said.
AMT staff performs much of the plan's administration requirements on behalf of its members. And even though its health and dental plans are self-funded, members are protected; Horizon Blue Cross Blue Shield of New Jersey provides aggregate and specific stop-loss protection for health to limit loss exposure.
Related article
In Preparing for Open Enrollment, Don't Overlook Association Health Plans(Opens in a new browser tab)