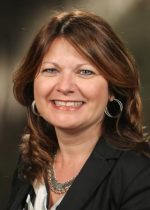 Welcome to the first ChamberLink column, or what I hope will be the first of regular updates on our partnerships with area chambers of commerce and other local and regional business organizations.
For those who don't know, ChamberLink is a partnership between NJBIA and 17 (and counting) local business organizations for the mutual benefit of our member companies. We coordinate our activities, join together in advocacy and offer member pricing to our events to our partners.
To meet our partners, visit the ChamberLink page on our website.
In the meantime, I hope you caught John Kelly's article in NJBIZ about the Cape May County Chambers' holistic approach to supporting its members.
"The Chamber's philosophy is that a healthy economy begins with the health of its people and is involved with the Cape Regional Wellness Alliance as a way to address healthy living issues that could reduce healthcare costs and increase overall workplace productivity," John writes.  Read the whole thing here.
A number of exciting events are on the calendar for next week.  Remember, as an NJBIA member, you get member pricing at these events as well.
In Newark next week, companies can have a conversation with Mayor Ras Baraka and his administration thanks to the Newark Regional Business Partnership. On Wednesday, the African American Chamber of Commerce will hold a networking mixer in "Brick City" with the big data gurus at JASFEL Analytics.
Next Friday, the Hudson Chamber's monthly networking meeting "The Breakfast Club" will be at the W Hotel in Hoboken.  Meetings will provide members the opportunity to pitch their business and help each other to make referrals.
Also on Friday, the Hunterdon Chamber is sponsoring a two-hour course on building a strong brand for your business.  The course will be led by Marketing Professional Audrey Kerchner, co-founder and marketing strategist at Inkyma.
'Tis the season for golf outings, and the Capital (as in Trenton) Region Minority Chamber of Commerce will have theirs on Monday, June 24 boasting no fewer than four pro football stars: Raleigh McKenzie, who played for several teams including the Philadelphia Eagles, Reggie Branch from the Washington Redskins, Tony Collins of the New England Patriots, and Richard Shelton of the Pittsburgh Steelers.